Emergency services rushed to the Dunkeld Road in Perth after a van and a car collided this evening.
Officers received the call at 5.50pm and an ambulance is on its way.
Police remain at the scene clearing up the grey Mazda which suffered significant damage to its passenger side and is strewn around the corner onto Ballantine Place.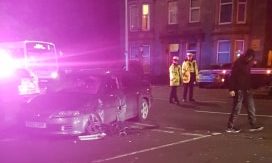 Meanwhile, the white van, the front of which has been damaged, was removed on a flatbed truck.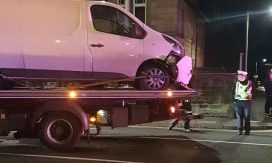 A spokesperson for the force said: "There are no details on injuries yet."
Eyewitnesses have reported major tailbacks as a result of the incident.