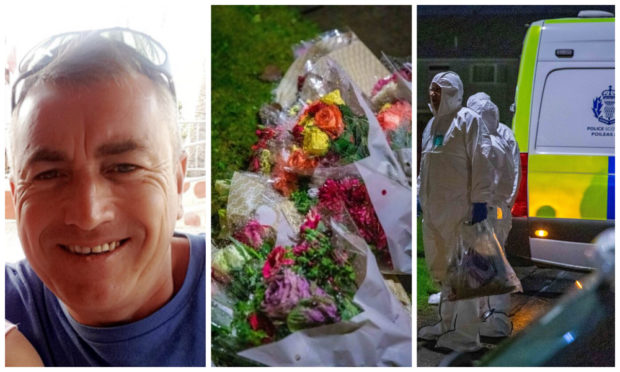 A man has been charged with culpable homicide following the sudden death of a Perth father-of-three.
A major police investigation has been launched after 47-year-old Graeme Hughes was found dead at his home in the city's Uist Place.
The property was being guarded by police on Thursday night, as scenes of crime officers in protective white suits carried out a search inside.
Detectives have appealed for witnesses as they try to piece together Mr Hughes' final moments.
They are keen to speak to anyone who saw him in the hours before his death, at around 7pm on Monday.
Police said a 31 year-old man, James Williamson, had appeared in court in connection with the death.
He faces allegations of culpable homicide, assault and two counts of threatening and abusive behaviour.
Williamson, who is from Perth, made no plea and was remanded in custody. He is due to make a follow-up appearance in court next week.
Neighbours said they were left shaken up. One local man said: "I just can't believe this has happened. Graeme was always such a friendly guy, a true gentleman.
"I know that his family are absolutely heartbroken."
Friends and relatives laid bouquets of flowers in the front garden of Mr Hughes' home.
Messages of condolence were also posted on social media. One woman who described Mr Hughes as a "brilliant friend" wrote: "So heartbreaking. So many of us robbed of a wonderful friend and relative.
"Three beautiful children left without a dad. God love you and keep you Graeme, you have taken a little bit of a lot of lives with you."
It is understood Mr Hughes worked as a joiner.
Detective Inspector Keith Duncan, who is leading the inquiry, said on Thursday night: "Our enquiries continue and we are keen to speak to anyone who may have been in the area of Uist Place at around 3.30pm on Monday."
He said: "We are also looking to speak to anyone who may have been in the areas of Uist Place, Bute Drive and Stroma Court, between 3.45pm and 6.30pm that day and could have seen Graeme, who was wearing a grey hooded top and dark bottoms."
DI Duncan said there would be a police presence in the area while the investigation was ongoing.
Anyone with information is urged to call Police Scotland on 101, or freephone Crimestoppers in confidence on 0800 555 111.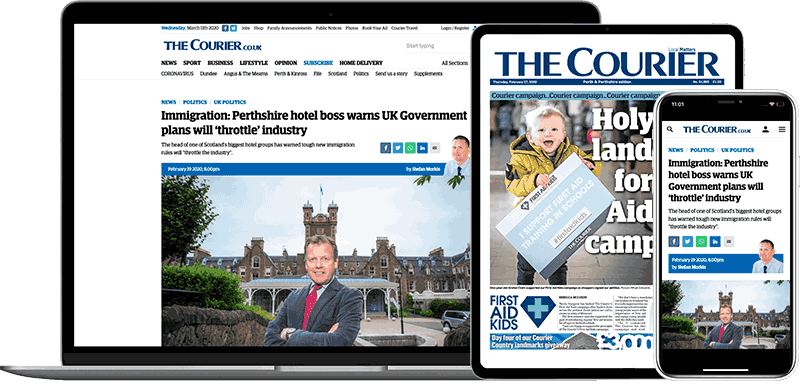 Help support quality local journalism … become a digital subscriber to The Courier
For as little as £5.99 a month you can access all of our content, including Premium articles.
Subscribe