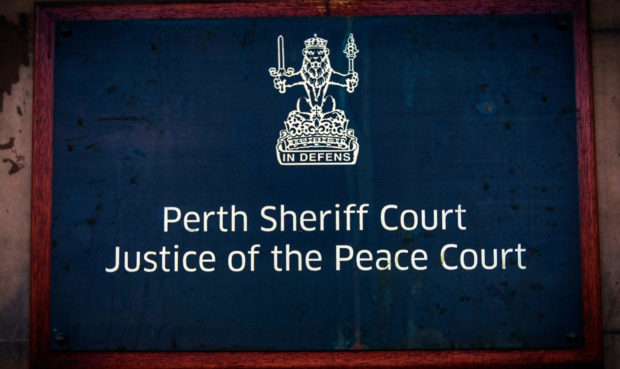 A sheriff said there was "poetic justice" as he sentenced a human trafficker in Perth yesterday.
Remus Groza paid migrant workers a pound a day and forced them to live in squalor, the court heard.
The Romanian gangmaster has been ordered to work for nothing by Sheriff Lindsay Foulis.
Groza had been found guilty by a jury after victims described how five of them were forced to share two mattresses and live on potatoes as they tried to survive on £30 per month.
Sheriff Foulis said: "Trafficking and exploitation is a serious matter.
"One only needs to recollect the tragic discovery of individuals in a refrigerated articulated lorry down south last week to understand why a serious view is taken.
"It seems to me there is an element of poetic justice in making you subject to a community payback order, which will include 300 hours' unpaid work.
"This perhaps replicates the position of your victims here. It has crossed my mind that there is a certain symmetry to that disposal."
Groza, 31, was found guilty of trafficking Dan Dragomir, 44, and Gheorghe Sandu, 33, and exploiting them between July 17 and September 6 last year.
He was yesterday ordered to hand over his entire £1,400 savings to the two men as partial "recompense for what they were duped out of".
The pair came to Scotland after being promised jobs which would give them a better future.
They said they realised they were being exploited when they were given squalid shared accommodation in Perth with several others.
They had no bedding in the flat in the city's Rannoch Road and Groza made large deductions from their wages to cover accommodation and transport costs.
The two men said they were left with the equivalent of around £1 per day for doing full-time agricultural work and could not afford to eat anything other than potatoes.
Father-of-four Groza was found guilty of transporting them from Glasgow Airport and harbouring them in Perth before taking them to several surrounding farms to work.
The jury found him guilty of over-charging the duo for rent, utilities and transport under the Human Trafficking and Exploitation (Scotland) Act 2015.
Part of the sentence is a rare human trafficking and exploitation prevention order, which was imposed for three years.
It requires Groza to report twice a year to police and bans him from providing accommodation to anyone other than immediate family.
Sheriff Foulis said: "These were strangers in a strange land and that places people in a vulnerable position.
"In many respects there is a significant element of fraud.
"They did not get the reward they expected and were entitled to," the sheriff said.
"Little if anything was provided to them for sustenance.
"They were duped out of a significant proportion of their income and were unable to provide for themselves," the sheriff added.
Seeking the HTEP order, depute fiscal Eilidh Robertson said: "Given he is still in Scotland and still working in that line of business, with access to individuals in the same scenario, then a restriction on use of his property is necessary to prevent a repetition."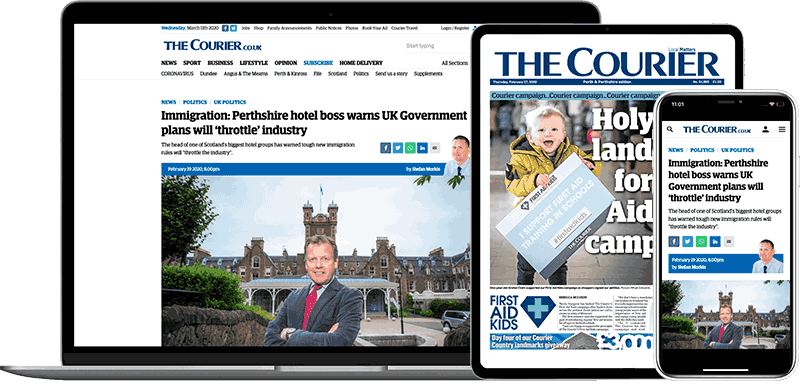 Help support quality local journalism … become a digital subscriber to The Courier
For as little as £5.99 a month you can access all of our content, including Premium articles.
Subscribe