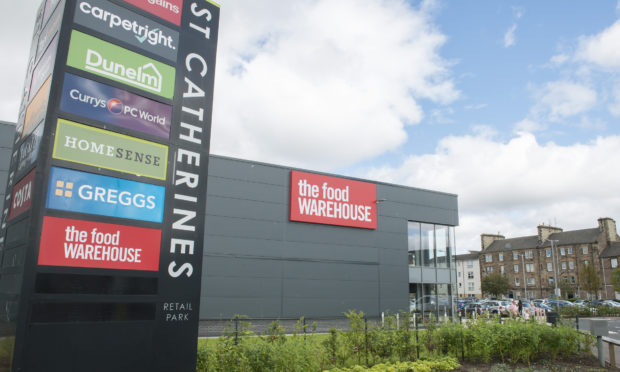 A supermarket has challenged Perth and Kinross Council's decision to refuse its plans for new signs at its Perth store for the second time this year.
The Food Warehouse, run by frozen food retailer Iceland, had planning permission shot down by the local authority because the signs facing the Long Causeway roundabout were deemed too bright.
The firm, which opened the unit at the St Catherine's retail park in May this year, took the decision to reporters at the Scottish Government's planning and environmental appeals division (DPEA).
It chose to stand by the council's planning department, upholding the refusal and demanding Iceland bring down the offending sign.
Store management went back to planners with revised designs for a smaller placard, but these were also turned down in September.
The council's planning reporter said: "The advertisement by virtue of its cumulative impact, excessive proportions, colour, high-level position and illumination would increase visual clutter."
The Food Warehouse has decided once again to contest the refusal at the highest level.
In its appeal paperwork, the company said it would find it difficult to comply with the council's enforcement notice, ordering the sign to be removed within 28 days.
"Given the height/scale of the sign, it is necessary to operate a hydraulic lifter, outside of trading hours, to remove the sign," agents for the company wrote.
"Unfortunately, due to the timing of the notice, in the run-up to the busy Christmas period, the installer is unable to undertake this work."