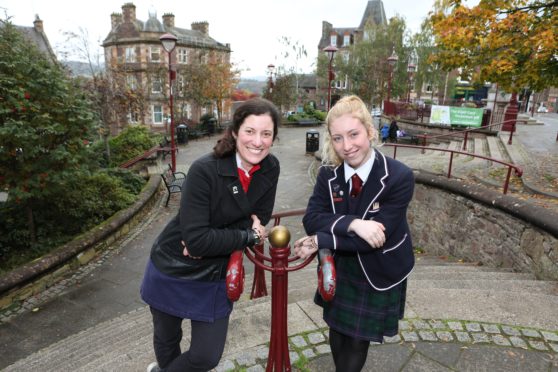 A community group aiming to open a multiplex cinema in Crieff have launched a consultation as they drive forward with their ambitious  project.
The blockbuster bid by Creative Crieff was unveiled last month with the organisation hoping the multi-screen cinema will provide a catalyst for the town's regeneration.
Creative Crieff are keen to see the new cinema complex act as a hub for the arts, with a bookstore, music shop, cafe, radio station and practice spaces for drama groups and bands all mooted to be included in the new venture.
The group has now launched their consultation for residents' views, which will be used as part of their case for support when they approach backers to help finance the project.
An open day will also be held at Strathearn Community Campus on Saturday November 23 from 10am to 1pm for the public to give their views and find out more about the proposal.
Graham Scougall, creative director at Creative Crieff said: "The most important aspect of the project will be the outreach programmes we are able to create from the surpluses and activities.
"We believe these will bring positive benefits to the spaces, people and places throughout the area.
"But paramount to delivering on our vision is understanding what folks would like included."
The group want to open a boutique multi-screen cinema in the Perthshire town akin to Dundee Contemporary Arts (DCA).
Multiple locations within Crieff are being scouted and the group has received support through the Regional Screens Scotland 'Cinema Near You' fund.
Beth Bell, interim chief executive officer for Creative Crieff, said: "We basically want to have our own DCA which we know has been so successful and been a catalyst to the entire waterfront regeneration in Dundee.
"We believe our project will bring back a vibrancy and a buzz to the town centre.
"We not only want to bring more people to the town, we also want to give them a further reason to visit which in turn will be a boost for local businesses."
The multiplex set up would allow newly released blockbuster movies to be screened in the Perthshire town which are currently unavailable due to licensing rights that demand multiple showings.
The consultation is available at www.surveymonkey.co.uk/r/Crieffsurvey2019
Paper copies of the survey are available at The Strathearn Community Campus Library and at the Crieff Succeeds BID Office at the Old Town Hall.