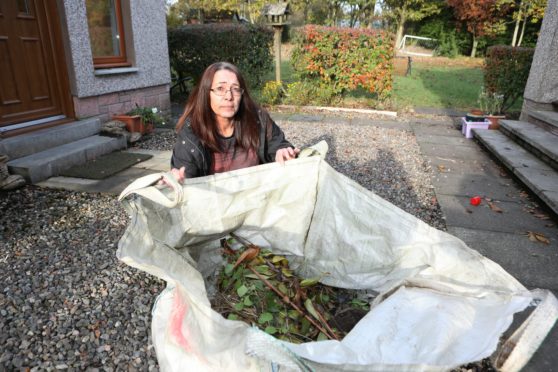 Fed up Kinross-shire residents are demanding garden waste bins after fighting for the service for more than a decade.
Homeowners in Netherton and Kellieside have been arguing with Perth and Kinross Council for years in an attempt to get their properties added to the brown bin route.
However residents and local politicians have been told the routes are currently at capacity – despite newly built houses at nearby Lathro being provided with the bins.
Kate Johnson, of West Netherton, said the bin lorry passes only a few hundred yards from her home twice on its route yet she is forced to take a six-mile round trip to dump her garden waste.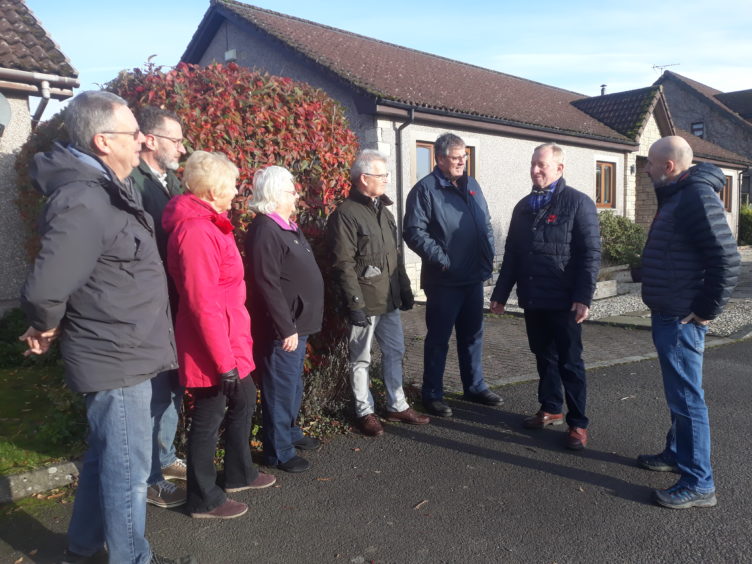 Kate said: "It's a joke. They say they've not got the capacity but I think they've got a route and they're not willing to change it.
"We're just not getting the service. It's shocking. I'm paying a band F council tax.
"It's a service we all pay into and we're not getting our monies worth.
"I've been fighting this for years.
"Eleven years I've been in this house, some houses have been here for 30 years and they've never had brown bins but they've managed to give brown bins to 300 odd new houses.
"I just want something done about it."
Local Liberal Democrat councillor Willie Robertson has also been fighting his constituents' case for the last decade.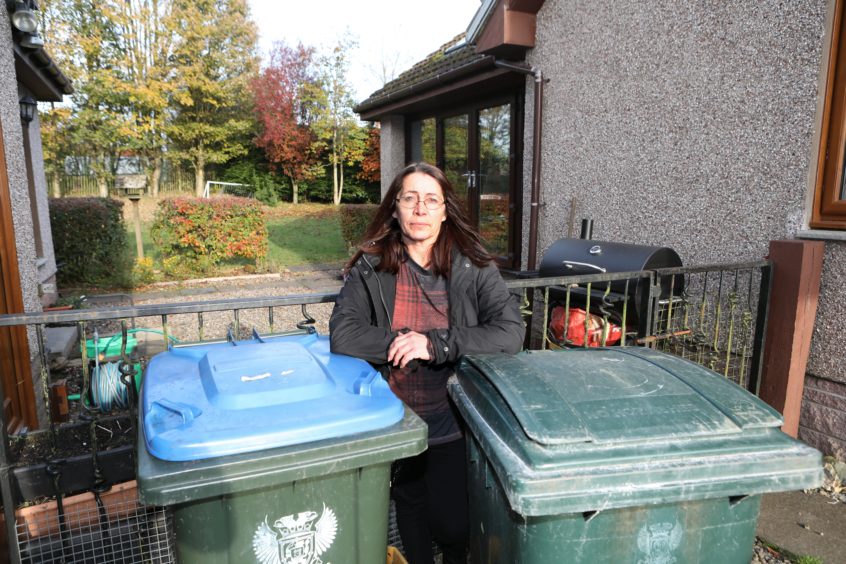 After again raising the issue at this month's environmental and infrastructure meeting, Mr Robertson wrote to the council's housing and environment executive director Barbara Renton.
He said: "What I can't explain to my constituents is why their homes cause capacity issues but all the new houses at Lathro are offered access to the system without any problem.
"I further presume that the new houses currently being built at Pacehill, Milnathort will also be given access to the scheme.
"On top of this people who currently have one green waste bin are permitted to apply for a second bin."
The council claims that offering the service would cost them £400,000 a year.
A council spokesperson said: "The council has previously considered whether an extension to its current domestic brown bin kerbside collection is feasible.
"As well as set-up costs to extend the service to include all remaining rural households, the ongoing vehicle, fuel, staffing and waste processing costs would annually be around £400,000 per year.
"Even with the income generated through garden waste permits, an extension would not be economically viable in the long-term, based on the financial constraints we face."