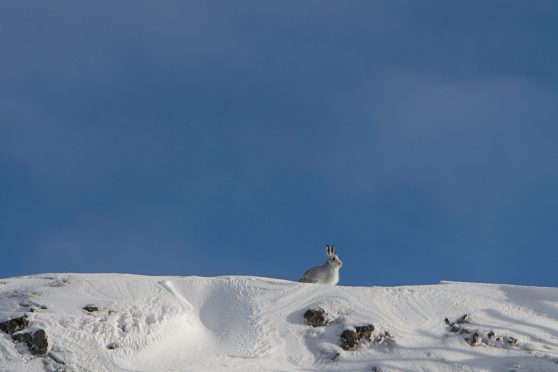 An innovative new app is being heralded as a "game changer" for landowners trying to record mountain hare populations.
The new technology, combined with fresh training methods for estate managers, will allow conservation bodies to give better informed advice on the controversial issue of hare management.
Rural Environment Land Management (RELM) claim sites surveyed under the new methodology have recorded "encouraging numbers" of hares on areas managed for driven grouse shooting.
The app, EpiCollect5, will work in tandem with a new counting method established by Scottish Natural Heritage, James Hutton Institute and the Game and Wildlife Conservation Trust.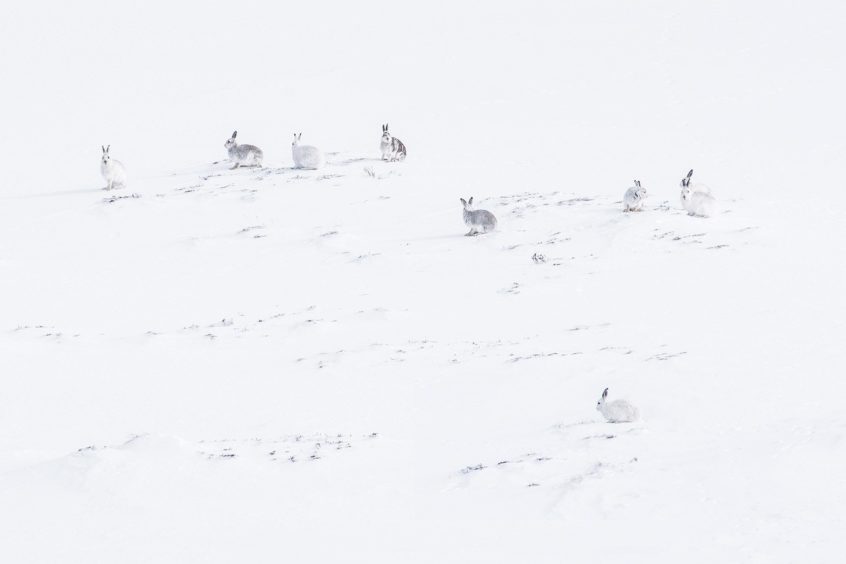 The two-pronged approach means that gamekeepers and land managers are all using the same counting methodology and are able to record real-time population data.
Ross Macleod, of the Game and Wildlife Conservation Trust, said: "This will enable us to build up a prompt, accurate picture of the number of mountain hares on properties undertaking counts.
"The willingness shown by gamekeepers in training and applying robust count methods underlines their commitment to evidence-led species management."
In the past year, 111 gamekeepers have undertaken the training across 58 estates in Scotland – from the Borders area to The Highlands.
It is believed the total current mountain hare population in Scotland stands at approximately 135,000, most of which are found on driven grouse moors.
On managed grouse moors, mountain hare populations are up to 35 times higher than on unmanaged moors, according to RELM.
David Johnstone, chairman of Scottish Land and Estates, said: "The fact that we have an agreed method of gathering the data and a more effective way to record the data instantly and share reporting with others is a game changer in our approach.
"The key priority is to have hares in good conservation status and the results so far from driven grouse moors are very encouraging.
"Landowners are committed to sustainable management of mountain hares and they want to see a good diversity of species thriving on our moorlands."
Alex Hogg, chairman of the Scottish Gamekeepers' Association, said game keepers had been "very willing" to adopt a new approach favoured by  scientists and conservation bodies.
He said: "We have always recorded data on mountain hare populations but it is certainly worthwhile to use the same system across the whole of Scotland and to be able to instantly record counts and upload the data for analysis."