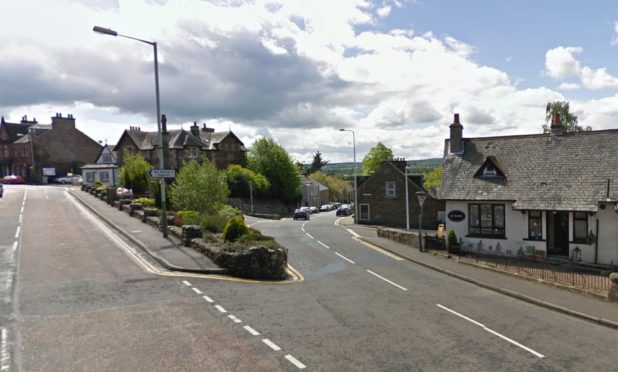 A Crieff pensioner has warned there is "going to be an accident" on her street unless parking restrictions are put in place.
Peggy Hewitt, 85, lives close to the junction of the A822 and Perth Road and has complained that cars parked consistently across from her home are a hazard on the narrow road.
Ms Hewitt said: "It is now a main stretch of road for the A9 – they swing round from the busy Perth Road corner and there's going to be an accident.
"There's cars parked there for days.
"I couldn't get out my driveway at all once because another car had parked behind.
"Sooner or later there's going to be an accident.
"It has been two years of this and now there are cars there more or less all the time."
The pensioner has asked Perth and Kinross Council to install car parking measures to prevent 24-hour on-street parking at the junction.
Perth and Kinross Council confirmed that Ms Hewitt had been in contact with them about the issue but believe there is no other suitable places to park for houses in the area.
A council spokesperson said: "Speeding is a matter for Police Scotland and the issues raised have been passed to the police's road safety team for their attention.
"In relation to parked vehicles, it is the council's experience that vehicle speeds can actually increase when on-street parking is removed.
"At this location, taking into account all relevant factors, including there being no available off-street parking for residents, we do not consider it would be appropriate to introduce waiting restrictions."