Residents and business owners in Pitlochry were given a first sneak preview at what a £10 million new chain hotel in the Highland Perthshire town could look like.
International hoteliers Premier Inn unveiled their ambitions to set up shop just off the town's Bridge Road.
The site, which was previously considered for a supermarket, will house a 105-bed hotel, should the company see their plans approved.
The £10m hospitality complex, staged over three floors, will also include a restaurant.
Bosses at the hotel chain believe the development could bring an extra £1.6m in tourist spend in the town each year.
Premier Inn have said that their interest in the town has been sparked following the revelation that the company's  Perth, Glenrothes and Dundee hotels have some of the business's highest occupancy rates nationally.
Market researchers Turley said: "Whilst the level of business custom to the Premier Inn in Pitlochry may be lower than the 60% average for the company as a whole, due to the strong attraction of tourism to the town, it is anticipated that the hotel will attract significant custom from business travellers in the region."
Set to bring as many as 35 jobs to the town, as well as a further 45 during the anticipated 14-month construction period, Premier Inn have an opening date at the end of 2021 in their sights.
Scores of Pitlochry residents took the chance to see the proposed plans at a two-day consultation at the town hall on Friday and Saturday.
Pitlochry and Moulin Community Council believe it is too early to critique the blueprints as they are still easily amendable but have been impressed with the quality and quantity of information provided.
The group's James Laurenson said: "We are aware of the efforts that have been made and Riverstone have been exceptionally helpful.
"They have gone beyond what we expected in terms of information, but until the final plans are submitted, it would be unfair to be critical."
Riverstone Developments, the West Midlands firm, behind the construction project, hope to break soil in the second half of next year.
A spokesperson who attended the consultation said: "We'll be putting in more finalised plans at the beginning of next year.
"We've been trying to get into Pitlochry for some time. This is something new, as it will be designed more around shorter stays. We expect just over half of the bookings we would receive to be leisure stays and the other half business visits."
Highland ward councillor Xander McDade said: "There has been a very high level of engagement.
"A mix of local concerns have been raised and people are keen to make sure the design is to a high standard."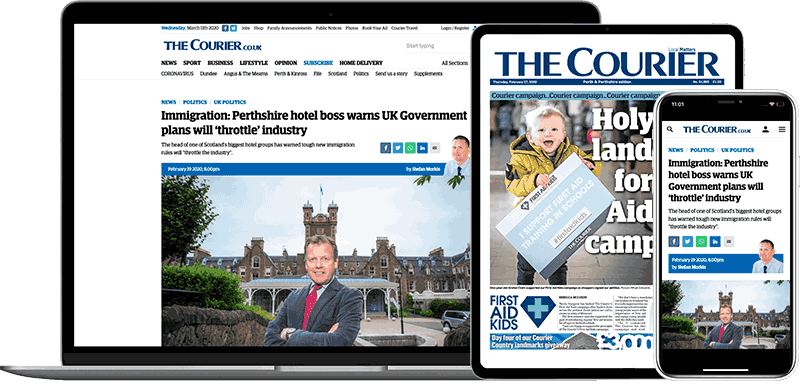 Help support quality local journalism … become a digital subscriber to The Courier
For as little as £5.99 a month you can access all of our content, including Premium articles.
Subscribe