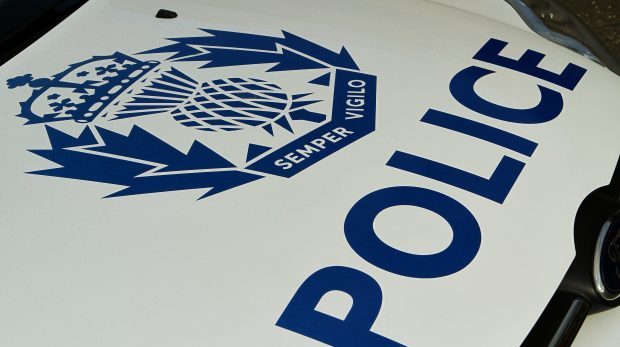 A mum says her children were too scared to sleep in their own beds after would-be thieves broke into the family's Perthshire home.
Raiders targeted the property in Bridge of Earn on Monday afternoon, but fled empty-handed.
It was one of two similar break-ins in the Perthshire area on the same day, which police believe could be connected.
In both cases, the crooks forced their way in through patio doors at the back of the property.
Investigators say the house at Glenearn Place was broken into sometime between 11am and 3.30pm on Monday.
It is though the culprits ran off after being startled by a dog or a delivery driver.
The family of four were out when the break-in happened.
The mother-of-two, who asked not to be named, said: "It's absolutely awful to think someone has been walking all about my house.
"My poor kids were terrified. They won't even stay at home. I had to put them to my parents last night."
The 33-year-old, whose children are aged eight and 11, said: "They broke in through my back patio doors. They didn't leave a mess and, as of just now, we haven't noticed anything to have been stolen.
"There's no alarm, but we have a dog so I'm not sure if that's what made them leave.
"Also, we had a delivery at around 2pm, which was given to my neighbour, so that might have scared them off as well."
It is thought the raiders clambered over the back fence to get away as the gate remained locked.
Police Scotland confirmed it was also investigating a similar break-in at a house in Broadwood Terrace, Auchterarder, around 14 miles away.
It happened at about 1.20pm. The would-be thieves, who as in Bridge of Earn, broke patio doors to get in, are thought to have fled after setting off an alarm.
Officers are trying to trace two men who were seen in the area at the time. One was described as wearing black clothing and the other had a light jacket.
They were seen driving off towards High Street in a black car.
So far, there is no description of those responsible for the Bridge of Earn break-in.
A Police Scotland spokesman said: "We cannot formally link these two incidents at the moment, although they are very similar in nature."
Anyone with information is urged to call 101 or freephone Crimestoppers on 0800 555 111.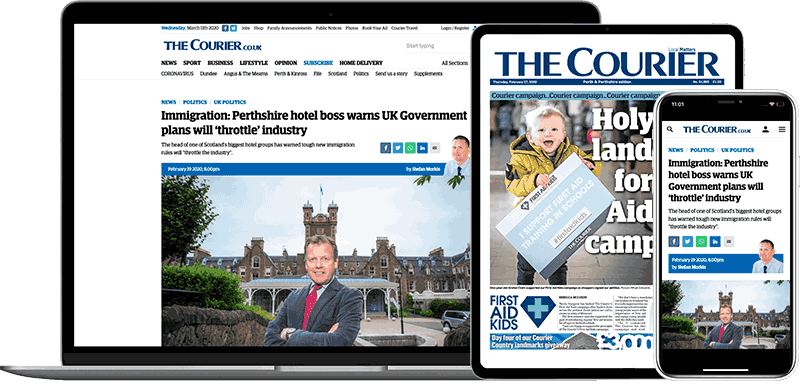 Help support quality local journalism … become a digital subscriber to The Courier
For as little as £5.99 a month you can access all of our content, including Premium articles.
Subscribe