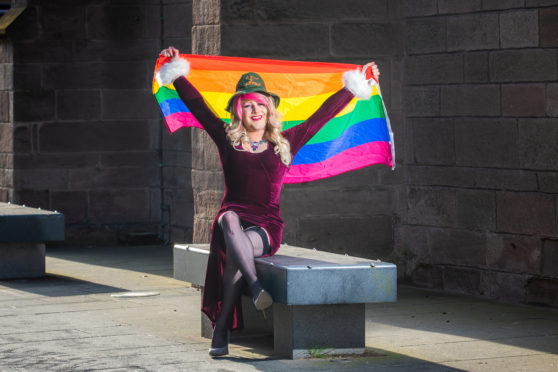 A Perthshire drag queen is set to perform at West Australian Pride in Perth as the two namesake cities celebrate their first twinned Pride event.
Scarlet Skylar Rae will fly Down Under for the event later this month, performing at Connections – the oldest gay club in the southern hemisphere – before taking part in the parade on November 30.
Scarlet said: "It's exciting. I've done a few Prides here but performing to a crowd of a few million is new.
"I'm a wee bit nervous because it's pretty massive and it's literally on the other side of the world."
Scarlet's performance, a Scottish themed singing and dancing extravaganza, is the first time the two Perth-based Pride's have linked up.
She said: "I loved the idea of doing a Perth to Perth tour with 9,122 miles between the shows and can't believe it's actually happening.
"I'm really thankful for everyone's efforts in putting this show together and I can't wait to bring some Scottish Drag down under.
"It putting ourselves (Perthshire Pride) on the international stage.
"Everyone is buzzing about it."
With Perthshire Pride hoping to return even bigger and better next year Scarlet is hoping that she can borrow some ideas from the event in the Australian city to bring home.
It's also an exciting time time for Pride in Australia with Sydney recently named for World Pride next summer.
Scarlet has enjoyed a whirlwind 12 months including launching Perth's first-ever LGBTQ club night Perth Wind and Fire in May, being crowned the Drag Queen Dean of Robert Gordon University in Aberdeen as part of Grampian Pride and headlining Hebridean Pride in Stornoway.
The drag queen also shared a stage with Hollywood legend Sir Ian McKellen at this year's Perthshire Pride.
Aria Welsh, Perthshire Pride board member and Miss Transgender UK 2019 said: "We are all so proud of Scarlet Skylar Rae and are thrilled to be working with West Australian Pride.
"Scarlet is a drag queen extraordinaire who graces Perth with her eclectic looks and killer performances.
"She has made history by not only hosting Perth's first-ever LGBT+ club night but by continuing to strive for more inclusivity in the city.
"Not only does she 'educate the children' she also reads books to actual children, I am so proud of her to be flying all the way to Australia to host their Pride, I know she will kill it."
Scarlet thanked local business The Venue and Charlie Taylor who have helped sponsor her trip Down Under.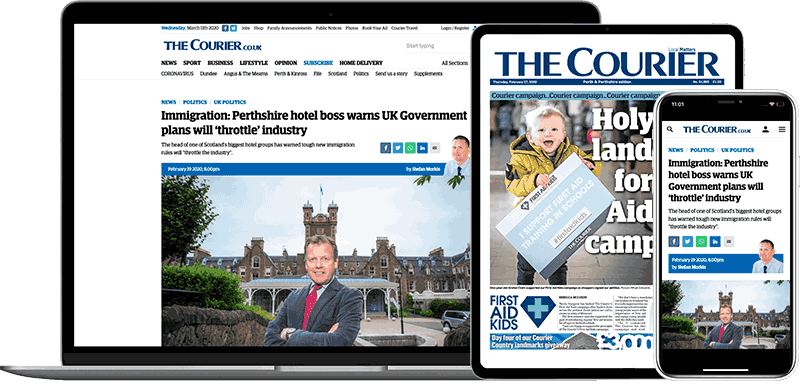 Help support quality local journalism … become a digital subscriber to The Courier
For as little as £5.99 a month you can access all of our content, including Premium articles.
Subscribe