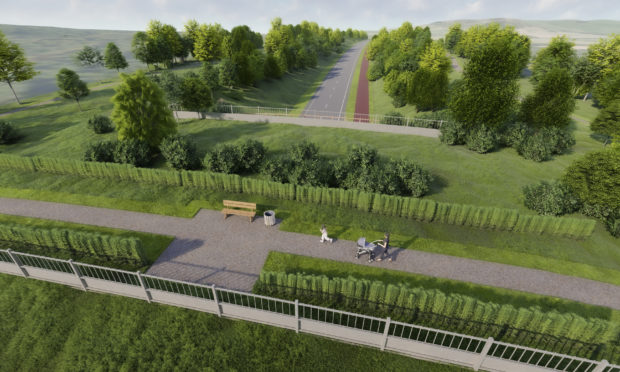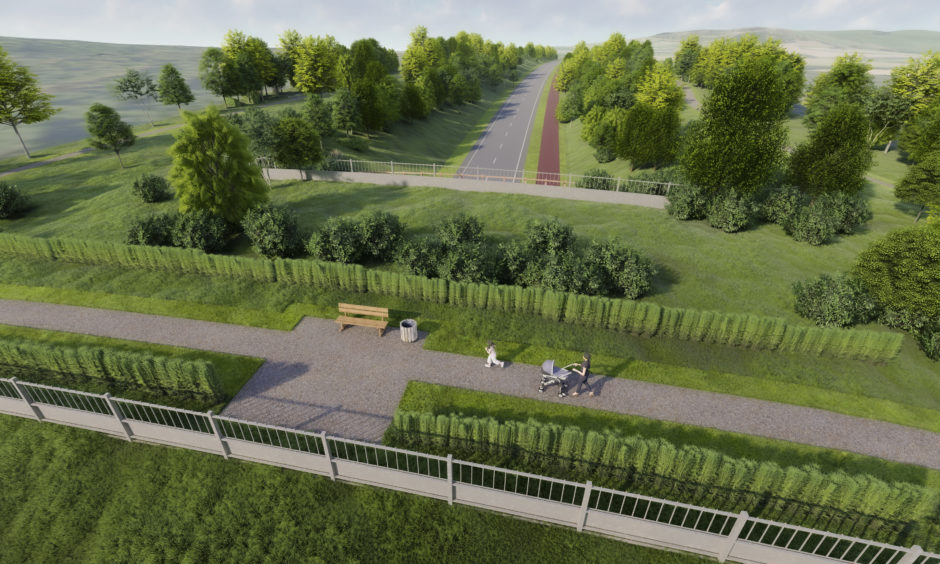 Council chiefs have submitted finalised plans for the congestion-busting Cross Tay Link Road.
The £118 million project has been a top priority for Perth and Kinross Council for more than a decade.
It aims to tackle alarmingly high air pollution levels in the city centre with a new bridge connecting the A9 with land north of Scone.
The local authority has now lodged a planning application for the development after draft proposals were unveiled to the public earlier this summer.
The project has been broadly welcomed, but has also proved controversial in some quarters. Community councillors in Scone have questioned whether the scheme will make much difference to traffic on the edge of the city centre and called for the route to be re-aligned.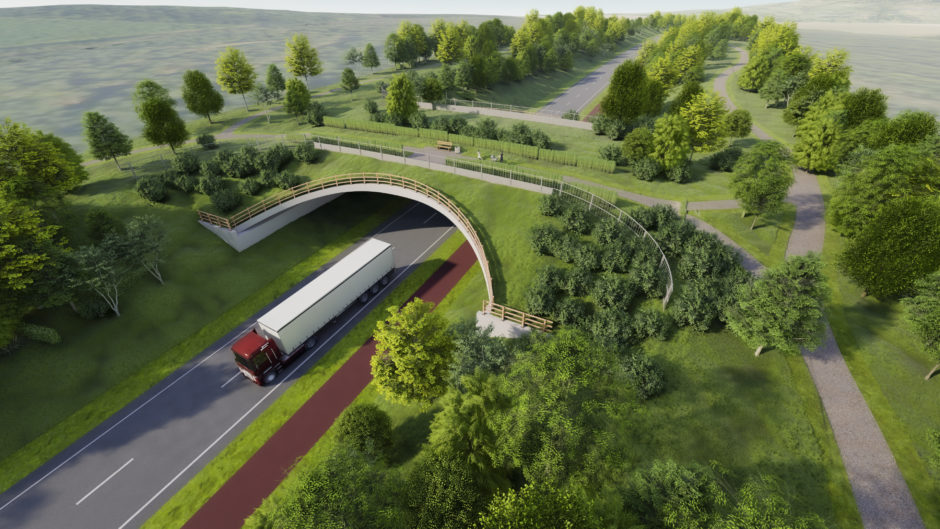 Around 100 protesting youngsters petitioned the council to rethink its plan during high profile Cimate Strike demonstrations in September.
The project – which will be funded with £40m from the Scottish Government and £78m of council cash – is being spearheaded by consultants Sweco, on behalf of the local authority.
Council leader Murray Lyle said: "This is a new milestone for this project which, I believe, will be fundamental for the future development of Perth.
"So much work has gone in to get to this stage and I am delighted that the plans have now been submitted."
Included amongst the hundreds of pages of documents lodged with planners is a traffic levels forecast.
It states: "With the introduction of the proposed Cross Tay Link Road (CTLR) project, traffic flows across the city centre – including those routes feeding the city from the M90/A9 – are forecast to reduce, generally up to 1,000 vehicles per day.
"As a consequence, demand on the A9 from Broxden Roundabout to Inveralmond Roundabout and north onto the proposed CTLR would be expected to experience increases in traffic flow.
"This, in part, is due to not only the re-routing effects, but also with additional traffic generated by development linked to the delivery of the proposed CTLR."
In June, Scone and District Community Council tried and failed to have the planned road moved further north, to avoid a new 700-home development on the edge of the village.
The bid was backed by some councillors, including currently suspended Colin Stewart who described the plan as "stupidity on stilts".
Community council chairwoman Vanessa Shand said her group was now considering its response.
"There's a lot of very technical documents to read through," she said.
"We intend to respond as part of the consultation.
"What we really wanted to see was a report on traffic flow in the finalised route, compared with traffic flow in the alternative route that we had preferred."
She said: "We may have lost that battle, but we are still very interested in how this develops."
The plans are likely to be brought before councillors for a final decision in 2020. Construction is expected to take around two-and-a-half years.
Report highlights economic impact
The Cross Tay Link Road will lead to less-stressed commuters and happier bosses, project leaders Sweco claim.
Documents lodged with planning chiefs show how the scheme could have a wider economic impact on the Perth and Kinross patch.
Sweco's transport statement notes: "It is likely that there would be a beneficial impact on the labour market as a result of the proposed project, as journey time to work for commuters would reduce, enabling employees to get to their workplace more efficiently and without suffering delays and stress that comes with congestion.
"Businesses would also benefit from less stressed workers and workers arriving on time, therefore enhancing overall business productivity."
Sweco has also shown how it has adapted its plan to address issues raised during a 2018 consultation.
For example, a proposed roundabout on the A94 has been relocated after concerns that it was too close to Newmains Steading.
Also controlled crossings will be installed in Scone North, to address worries about pedestrian safety.
The project also promises improved access to Scone Palace and Perth Racecourse and aims to remove traffic from the city centre.
Perth and Kinross Council said it considered the alternative, northern route but concluded it could delay the project by several months and cost an extra £8 million.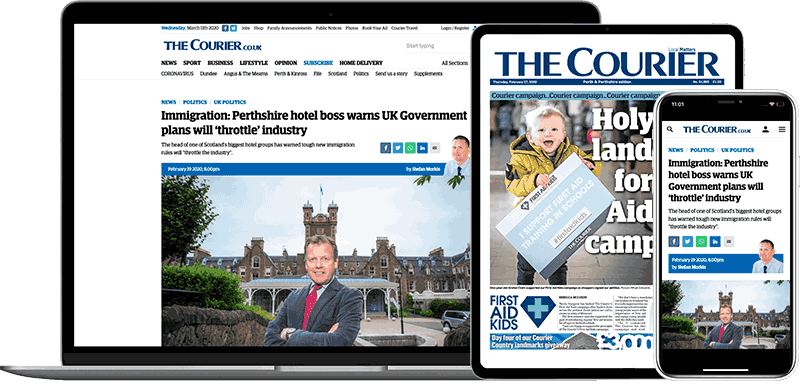 Help support quality local journalism … become a digital subscriber to The Courier
For as little as £5.99 a month you can access all of our content, including Premium articles.
Subscribe