Trainspotting star Ewan McGregor is urging families to choose Crieff this Christmas.
The Perthshire-born Star Wars actor posted a video message on social media to support a new seasonal shop which is about to open in his home town to raise funds for his "favourite" charity, CHAS.
Sporting an Obi Wan Kenobi-style beard, McGregor revealed his mother Carol will be helping out at the Victorian-themed Christmas Post Office in James Square.
The outlet, which is the only one of its kind in Scotland, launches on November 30, the day of Crieff's Christmas lights switch-on ceremony.
Speaking on the Visit Crieff Facebook page, McGregor said: "I want to tell you that Santa Claus' post office, a special post office just for children to write their letters to Santa Claus, is in Crieff in James Square.
"Take kids there to write their letters to Santa and they will be delivered."
The actor said that "Santa himself" will visit the shop on December 7, with some real reindeer.
"It will be totally free expect there will be a donation box and all the donations will go to CHAS, one of my favourite charities."
He added: "And there will be a special Santa's helper there too – my mum."
It is understood McGregor, who is to reprise his role as Ben Kenobi in the Satr Wars universe, took a break from filming in Peru to shoot the short clip.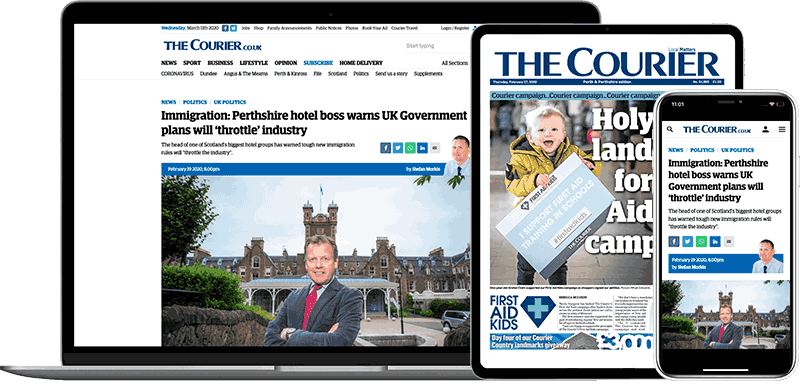 Help support quality local journalism … become a digital subscriber to The Courier
For as little as £5.99 a month you can access all of our content, including Premium articles.
Subscribe