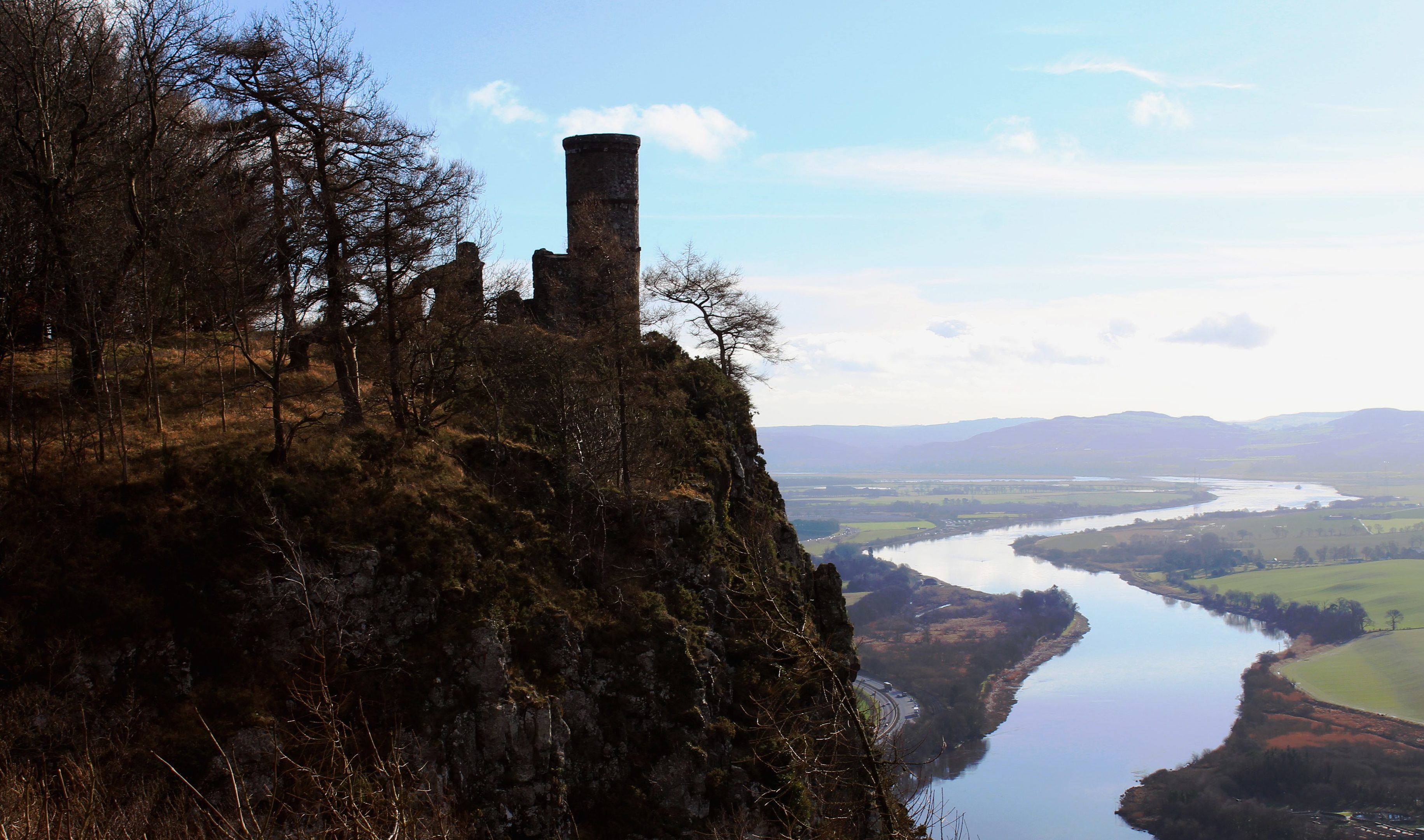 Part of Scotland's very first woodland park, Kinnoull Hill is one of Perth's most visited beauty spots and offers stunning views of the Tayside area.
Naturally, Perth and Kinross Council doesn't want this clifftop site, with its landmark castellated folly, spoiled by discarded litter.
But when that "litter" is actually potentially life-saving leaflets that have been deliberated placed there by a local mental health charity, then that leads to questions about compassion and common sense.
Andy's Man Club, the group behind the leaflets, was understandably disappointed to get a ticking off from the local authority about alleged littering, following a complaint by a third party.
The organisation launched in Perth last year to offer lifeline support to local men who are struggling with mental health issues and feelings of isolation.
It has gone from strength to strength and even inspired a new group for women, Linda's Ladies, which launched last week.
The issue of good mental health has grown in importance over recent years, while the unhelpful stigmas have thankfully eroded.
Like other organisations, Andy's Man Club has realised that the situation is not hopeless and that action can be taken to save lives. Rather then getting a telling off for "littering", the group should be applauded for its efforts.
Positively, Perth and Kinross Council said it is willing to work with the club to establish some sort of presence in the Kinnoul Hill area, with possibly permanent signage.
There may, however, be some resistance to this. Last year, the Tay Landscape Partnership's plans for interpretative panels at the hilltop were shot down amid concerns they would ruin the romantic setting.
But it is crucially important that something good comes out of this unfortunate episode, and that a compromise is reached so that those poor souls who find themselves drawn to places like Kinnoull Hill are well aware that there are good people out there ready to support them.
Andy's Man Club meets at McDiarmid Park every Monday at 7pm.
The Samaritans can be contacted round the clock by calling 116 123.