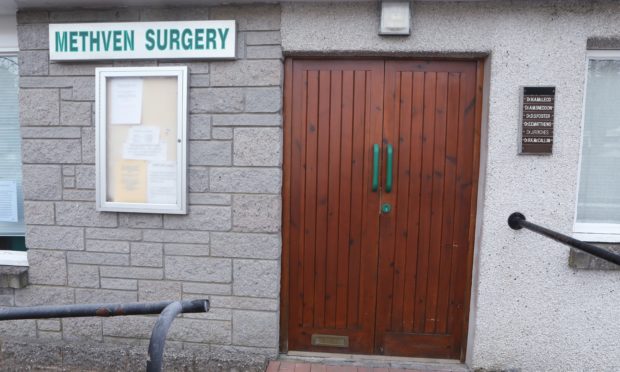 A public meeting has been arranged to address patients' concerns about the future of a busy Perthshire doctors surgery.
Residents in Methven say the practice in the village's Retinue Row has been shut for eight days so far in November, following a number of closures last month.
The issue has led to concerns about the long-term future for the centre, which is run as a satellite surgery for Perth's Victoria Practice and serves patients from Methven, Almondbank, Pitcairngreen and the wider rural area.
Residents have the option to attend the Glover Street surgery in Perth instead. However, this involves a round trip lasting more than an hour and patients who do not have a car are required to take two buses.
Locals say they fear a repeat of what happened in Bridge of Earn, where the sudden closure of the village surgery earlier this year meant 3,500 patients had to be dispersed to other practices.
Methven and District Community Council is hosting a public meeting with Mid Scotland and Fife Conservative MSP Liz Smith on Thursday.
However, the GP practice had not been informed about the talks when the Courier contacted it yesterday, so said it could not comment.
The community council said it would be issuing an invitation last night.
Community council member Sarah Fergusson said: "In 2013, the opening hours dropped from 8am-5pm to 9am-12pm during the week.
"Now due to NHS cutbacks, we are now being left without regular provision.
"This month, the practice has been shut eight days. In October, it was shut four or five days. It's becoming more irregular."
"It's tricky for older people to get into Perth for appointments there," Sarah added.
"There are about 1,400 people in Methven, and more in the surrounding area who rely on the surgery. We're worried that this will close for good as people start moving into Almond Valley where there's no GP provision earmarked.
"We just want the practice to be open from 8am to 12pm everyday again, but we aren't receiving the duty of care that we deserve. We do not want to be like Bridge of Earn."
The meeting will take place on Thursday at 6.30pm at the Old Vestry Hall, to the rear of the community centre, prior to the community council's mini AGM.
Ms Smith said: "I was contacted by patients at the Methven surgery to say they were concerned about rumours that the surgery's opening hours were being reduced.
"They were clearly hoping that there is not going to be a repeat of what happened in Bridge of Earn and I so agreed to write to NHS Tayside which I did on October 15 and I received a reply on November 1.
"On the back of this, I was invited to attend the community council meeting on Thursday and I will be pleased to do so."