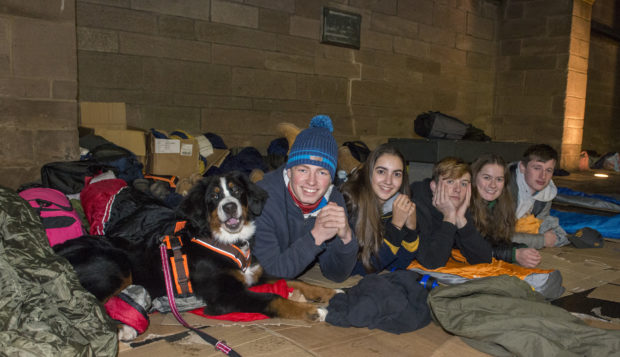 A homeless charity which held a Sleep Out in Perth has said it is "really happy" with its success.
Churches Action for The Homeless (CATH) organised the Sleep Out next to St John's Kirk in the city centre.
Participants spent the night sleeping outside the Kirk in the cold, which allowed them to get an idea of what life is like for many homeless people.
Head of Services at CATH, Graham Taylor said: "It went really well. We are really happy with the amount of people who turned out.
"We raised around £15,000 last year so we think we're on track to raise the same amount of money this year."
Dozens of people registered for the event, with the total number of people in attendance thought to have exceeded the 100 mark.
Mr Taylor added the main aim of the Sleep Out is to help people to understand what it is like for their service users.
He said: "We could have done it in June or July but the challenge of it would not have been the same."
In its fourth year, the annual Sleep Out takes place to assist the charity in raising money to tackle homelessness.
CATH uses the money from the fundraiser to improve living standards for people across Perthshire.
Mr Taylor had previously told The Courier: "It's great that people are willing to brace the freezing cold temperatures, and it's a good way for people to dip their toes into what it is like to be homeless in Scotland at this time of year."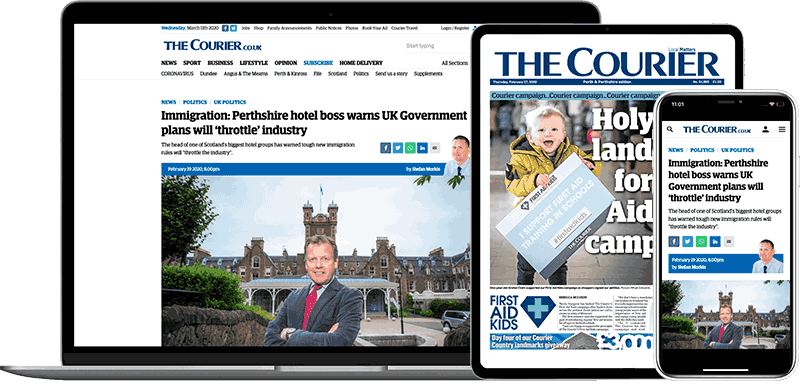 Help support quality local journalism … become a digital subscriber to The Courier
For as little as £5.99 a month you can access all of our content, including Premium articles.
Subscribe