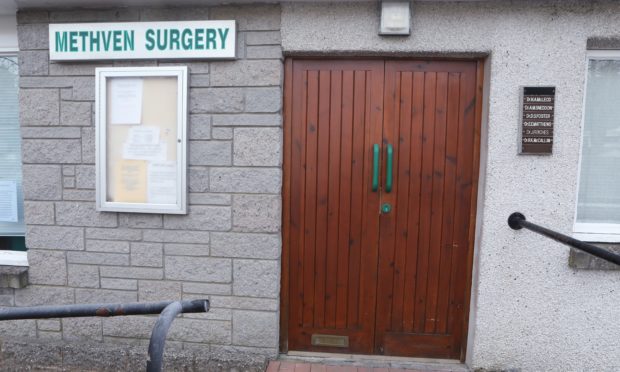 Health chiefs have insisted there are no plans to shut down a rural Perthshire practice that has been plagued by staff shortages.
Patients are worried about the future of the doctor's surgery at Methven, after a spate of closures.
The Retinue Row centre has been shut for eights days so far this month, and was repeatedly out-of-action during the school summer holidays.
On Thursday night, around 50 residents gathered at the village community centre to discuss their concerns.
The meeting was called by Methven and District Community Council and attended by local MSP Liz Smith, who promised to feed back to bosses at NHS Tayside.
Community council chairman Kenneth Simpson told residents he had been given a commitment by the practice manager.
"I phoned her yesterday and she assured me that they have no intention of closing down the surgery," he said.
Mr Simpson was told staff had faced difficulties securing locum doctors to cover for staff holidays and illness.
He added: "The big question is: if they aren't going to shut it down, then what is the point of having this surgery if it is just going to keep closing."
Ms Smith said locals fear a repeat of recent problems at the Bridge of Earn practice which closed suddenly with less than a week's notice, displacing around 3,500 patients.
"There were a few patients who contacted me in early October to raise concerns about the practice at Methven," she said.
"We are well aware about what happened at Bridge of Earn, where patients only found out their surgery was closing when they saw a notice on the door.
"The people in Bridge of Earn were not officially told what was happening, and I am concerned that could happen here in Methven. I am concerned that this could be a slippery slope where a cutbacks to opening hours could lead to the closure of the surgery."
She said: "As things stand just now, NHS Tayside has confirmed that this practice will remain and there are robust procedures in place to ensure that that is the case."
The surgery is a sattelite for Perth's Victoria practice and serves patients from Methven, Almondbank and Pitcairngreen.
Residents have been given the option to attend Perth's Glover Street surgery instead, but for many that will involve a round trip of at least an hour.