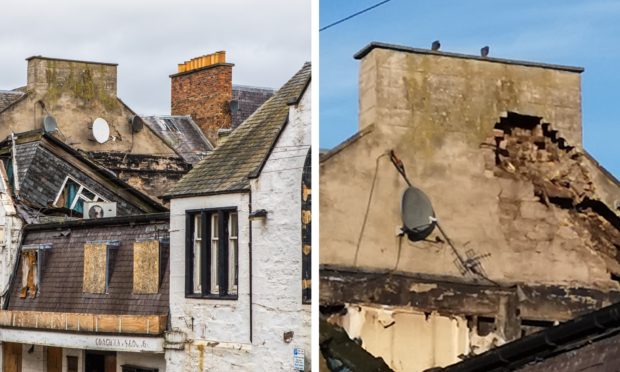 The sorry saga of Perth's crumbling White Horse Hotel came to a head this week after it finally collapsed in on itself.
The 19th Century building was abandoned and left in a perilous state after a series of fires.
Concerns had been raised about the condition of the once-thriving establishment for at least a year-and-a-half. Locals warned in August 2018 that the upper floor of the building was in danger of collapse, but the council said at the time it was confident there was no imminent risk.
Fast forward to early September, and more complaints from local residents and businesses.
By this time, the building – with its upper bedrooms sitting at a near 45 degree angle – had become something of an unlikely tourist attraction.
This time the council said the building's condition did not appeared to have changed since an earlier inspection in February.
A spokeswoman said another visit would be carried out to ensure public safety was being maintained.
The hotel finally collapsed a few weeks later, forcing people in neighbouring flats out of their homes.
Residents were served with notices by the council, ordering them to vacate until it was safe to return.
Last weekend, the written findings of a council survey were passed on to the hotel's owner, who has been told to take immediate action.
Sadly, this whole situation appears to have been entirely avoidable.
I'm no physics major or construction expert, but it seemed fairly obvious what was going to happen once the hotel's upper bedrooms started sloping downwards.
The building had been described as a "deathtrap", which sounds dramatic but that is exactly what it had become. Until it was fenced off after the collapse, there was very little preventing people from getting inside.
Those living around the site had predicted exactly what was going to happen and called for action – so why did it take so long for the building to be declared dangerous?
Should the fact that this all happened in a conservation zone not have added some weight to these complaints?
Hopefully, the planning application to demolish the block and build flats on the site will be approved soon and this whole embarrassing episode can be brought to a swift end.
For people living and working near the hotel, the wrecking ball can't come soon enough.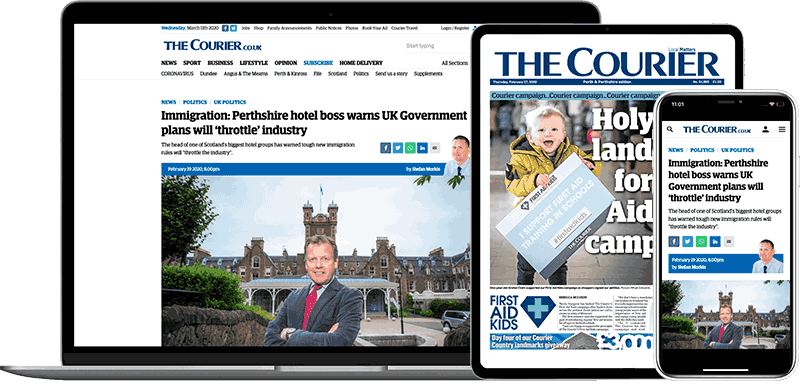 Help support quality local journalism … become a digital subscriber to The Courier
For as little as £5.99 a month you can access all of our content, including Premium articles.
Subscribe