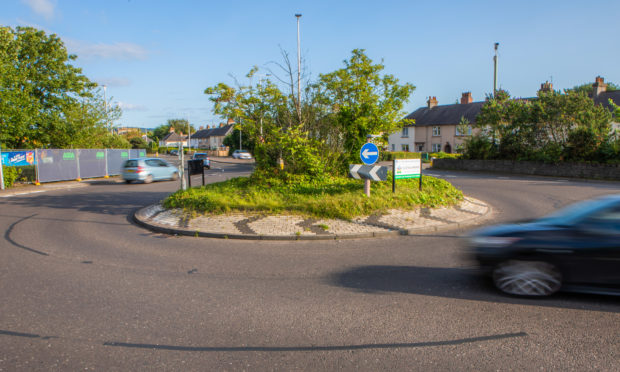 Council bosses are being urged to spend a multi-million pound grant on making Perth's Dunkeld Road less dangerous for young cyclists.
Perth and Kinross Council was given a £6.45m allocation from Sustrans, the national charity which promotes cycling and walking, towards a transformation of the busy route earlier this year.
Neil Quinney, a senior Sustrans project officer who works alongside the authority, said the priority should be on making the road safer for young cyclists to pedal to school, instilling a greater bike culture in the city.
He said: "A good quality guide would be that you should be able to let a 12 year old cycle the Dunkeld Road unaccompanied. Perth is a compact city which you could cycle around in 20 minutes."
Early sketches of how the mile and a half long stretch between the Inveralmond roundabout and Crieff Road might look have been prepared but council bosses are still weighing up their options on how to allocate the money and no finalised plans have been submitted.
Mr Quinney said realigning the oversized pavements along the road could make cycling a less frightening experience. He said he would also be pushing for a range of other measures.
"Segregated cycle lanes are ideal, as you don't want to mix cyclists with buses or traffic. That's one of the most off-putting things," he said.
"Signage is also important. If you can communicate people how long it will take them to cycle into the city centre, more people will realise how close they are."
Cyclists have been raising concerns about routes in and around Perth for some time.
The issues were thrown into sharp focus last summer when a local woman died following a collision with a lorry in Main Street.
Campaigners say there are not enough cycle paths and those that do exist are poorly designed.
Perth rider, Norman Watson, who has previously urged the council to create segregated cycle lanes, welcomed the Dunkeld Road proposals and said he hoped the authority would look at similar measures on other key routes.
He said: "As a regular winter and summer cyclist, I think it is remarkable that, in the second decade of the 21st Century, there are still no kerbed-off designated cycle paths in the whole of Perth and Kinross."