VIDEO: Gaffe as Perthshire SNP candidate tells hustings his party 'can beat the Tories here in East Dunbartonshire'
A hustings erupted in laughter last night when an SNP candidate for a Perthshire constituency declared "only the Scottish National party can beat the Tories here in East Dunbartonshire."
SNP Ochil and South Perthshire candidate John Nicolson has been branded a "laughing stock" by the Conservative party after getting the name of the constituency wrong.
John Nicolson, who puts East Dunbartonshire as his address in his nomination papers, represented the constituency between 2015 and 2017.
He was then parachuted in to the Ochil and South Perthshire seat for this year's general election.
Tories claim SNP 'parachuting reject candidate' into Ochil and South Perthshire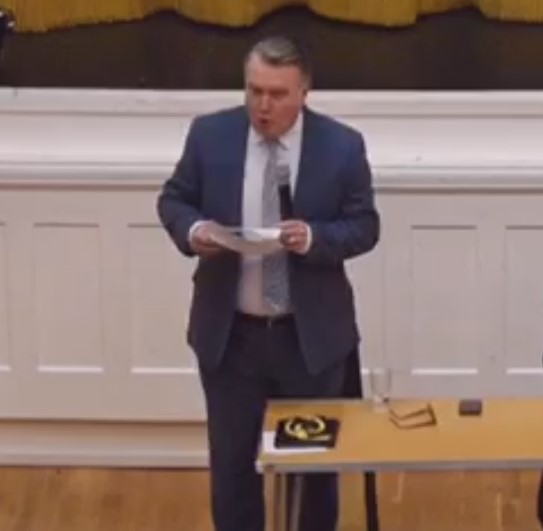 In a video of a hustings meeting in Alloa town hall last night Mr Nicolson says: "Please trust me with your vote on December 12.
"Only the Scottish National party can beat the Tories here in East Dunbartonshire."
The footage can be seen above this story.
Despite laughter from the audience and fellow candidates, Mr Nicolson is seemingly unaware of the gaffe and continues with his speech.
He adds: "With all due respect to the Lib Dem and Labour colleagues here the other parties are far behind.
"I will always listen and won't let you down, thank you."
Hot off the #podcast press it's Episode 2 of #TheStooshie. @davieclegg @C_PMalik and @mrdandonoghue talk @BorisJohnson in Fife ?️ @afneil v @NicolaSturgeon ?️ @jeremycorbyn and the Chief Rabbi. #GE2019
?Search for The Stooshie in your podcast app to subscribe, free! pic.twitter.com/3JttwfoMKh

— The Courier (@thecourieruk) November 26, 2019
Scottish Conservative MSP for mid-Scotland and Fife, Murdo Fraser said: "John Nicolson is now a laughing stock."
"It's well known he was parachuted in to Ochil and South Perthshire last month by Nicola Sturgeon. You'd think by know that he would have worked out where he was."
Nicola Sturgeon visits Syrian food shops in campaign launch for former MP and journalist John Nicolson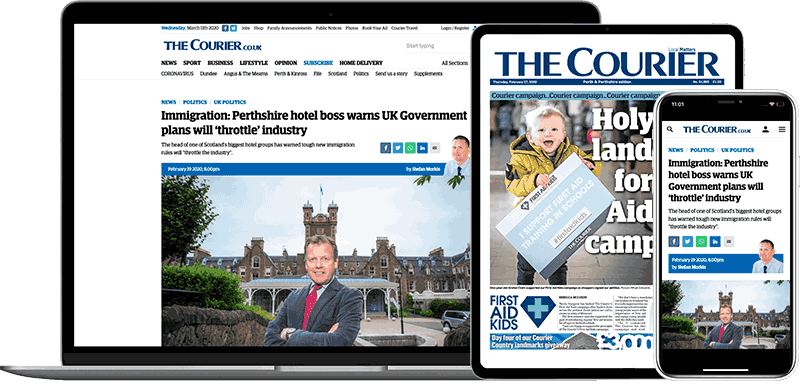 Help support quality local journalism … become a digital subscriber to The Courier
For as little as £5.99 a month you can access all of our content, including Premium articles.
Subscribe