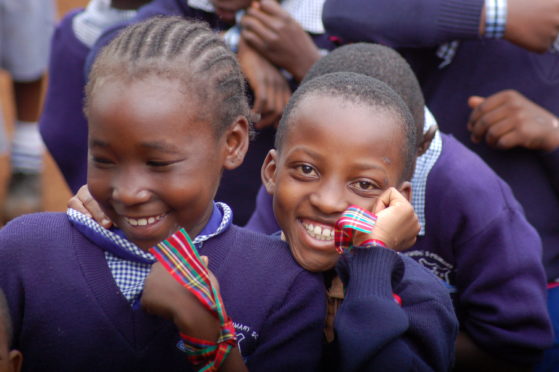 A Perthshire boarding school has celebrated 10 years of life-changing charity work in Kenya.
Strathallan School has raised £100,000 since 2009 for a series of projects in and around the east African capital of Nairobi.
The pupil-led initiative included pop-up tuck shops and a Kenya Cafe at school events. One of the most successful ventures was the introduction of Tasty Tuesdays, during which more than 22,000 bacon rolls were served, generating a total of £15,000.
Money goes to a range of projects, including buying new mattresses, trainers, and rainwater harvesting kits – as well as chickens, goats and vegetables – for schools.
The project goes even further with sponsorship and volunteering work aimed at changing the lives of children in some of the country's poorest communities.
Working with Kenya's children's homes, Strathallan pupils and staff have rebuilt two play parks and completely revamped nursery facilities at the KCH (Kenya's Childrens Home) orphanage.
The school has a fund – raised and maintained by pupils – that holds £5,000 capital to support young people leaving the orphanage and setting up their own micro-businesses.
This has helped youngsters to become employers or go on to college and university.
Each year, Strathallan pupils spend time in Kenya volunteering at the coal face of the projects that their activities have been supporting.
The 10-year anniversary was this week marked by a visit to the school by teenager Dalmas Bukasu Atsowa.
The 15-year-old's school in one of Africa's biggest slums was demolished for a new road. Strathallan School helped him get back on his feet.
Sponsored through the Strathallan Kenya Project since the age of five, Dalmas is now head boy at Kenya's Jonathan Gloag Academy, which was founded by Dame Ann Gloag.
Strathallan's deputy head Dave Barnes, the brainchild behind the project, said: "I am so proud of the efforts that Strathallan pupils continue to put in to support this vital work in some of Kenya's poorest communities.
"Whether they are serving up bacon rolls in the rain in Perthshire, or teaching 600 Kenyan children how to toss a caber in the Kibera slum, their energy, positivity and enthusiasm is unending and totally contagious."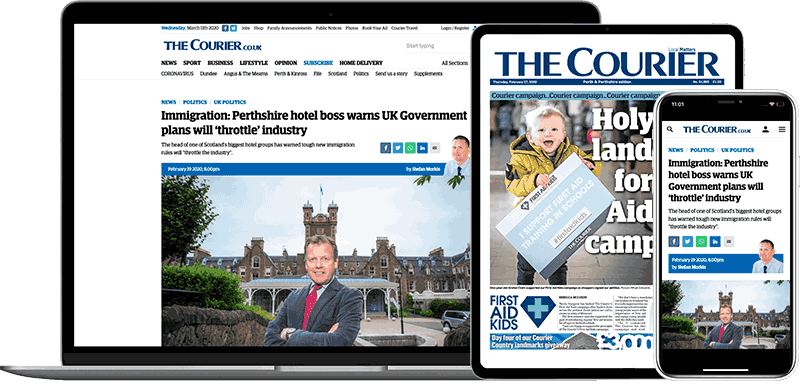 Help support quality local journalism … become a digital subscriber to The Courier
For as little as £5.99 a month you can access all of our content, including Premium articles.
Subscribe