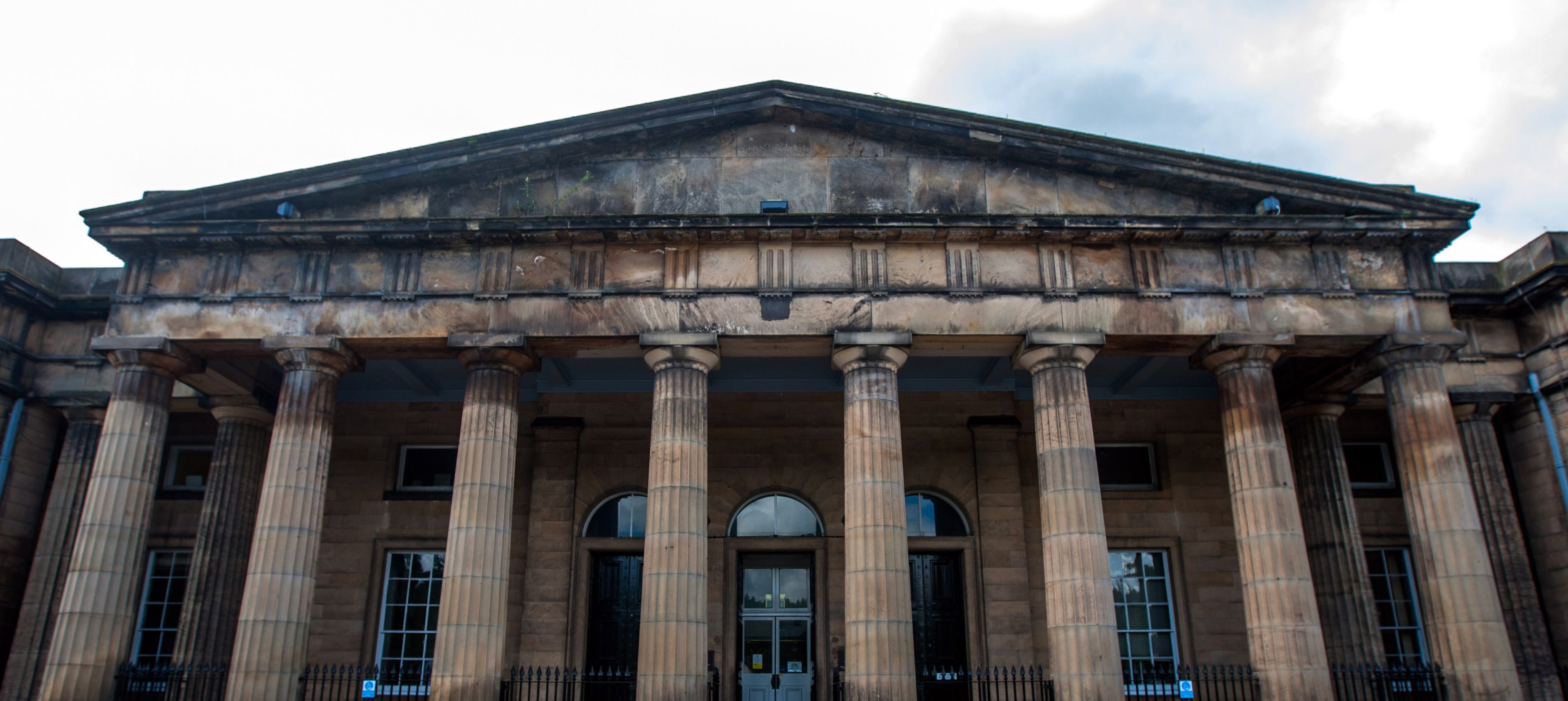 A suspected drunk driver has been banned from the UK roads but will be free to get behind the wheel when she goes home to Canada.
Joyce Thomson was caught on dash cam weaving across the road in a residential area of Perth.
When officers arrived at her mother's house, where she was staying, Thomson told them she would hit them with a baseball bat and threatened to kill them.
Depute fiscal Michael Sweeney told Perth Sheriff Court: "It was around 4pm and two witnesses were in a vehicle on Newhouse Road.
"They observed another vehicle driving erratically. It was seen to be swerving over the lane before it crossed into the opposing lane and collided with a kerb there.
"They contacted police and followed the accused to an address.
"The police attended there at 4.30pm. They traced the accused within the property and could smell alcohol. They noticed her speech was slurred.
"There was then an altercation involving the accused and the police.
"The accused states that if they tried to take her away she would batter them with a baseball bat and said to one police officer that she would kill them.
"The police officers eventually managed to get the accused to the police vehicle and in that process the accused gave them a push.
"She was taken to Perth police station and refused to give a specimen of breath. Her reason is recorded as: 'Because I haven't done anything wrong'."
Solicitor Paul Ralph, defending, said Thomson incorrectly believed police needed a warrant to enter the property.
He said: "She is ordinarily resident in Canada and comes over twice a year. The address is her mother's.
"Police found the door unlocked and came in and that's where the umbrage started. She doesn't have a UK licence, it's a Canadian licence."
Thomson, whose address was given in court papers as Cedar Drive, Perth, admitted that on August 28 this year she refused to give two specimens of breath so police could ascertain her fitness to drive.
She further threatening police officers with violence and swearing at them.
Sheriff Richard McFarlane told her it was sheer luck her driving had had no adverse consequences.
He said: "Road safety would have been compromised.
"The only saving grace is you got to the end of your journey without causing inconvenience to other road users.
"Better still you didn't cause injury or damage to property."
He fined her a total of £1,120 and disqualified her from driving for 18 months. However the ban can only be enforced on UK roads.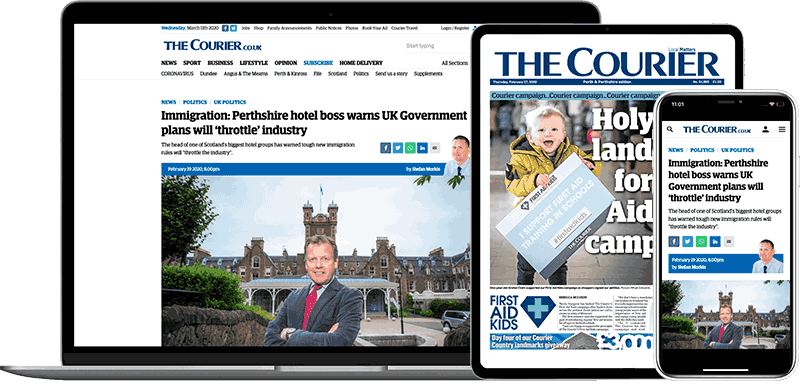 Help support quality local journalism … become a digital subscriber to The Courier
For as little as £5.99 a month you can access all of our content, including Premium articles.
Subscribe