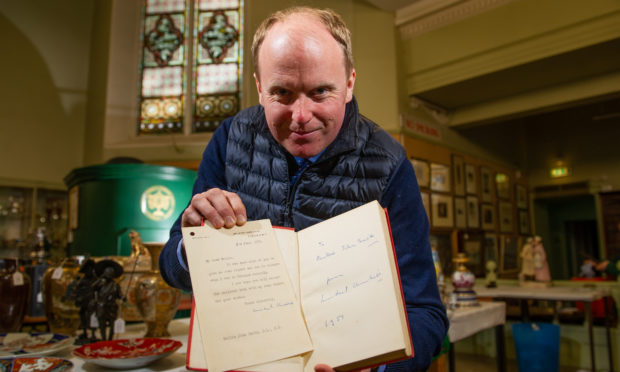 A book signed by Winston Churchill is expected to sell for hundreds of pounds when it goes under the hammer next week.
The one-time Dundee MP sent the copy of his own work Great Contemporaries to a friend, Bailie John Smith, in Glasgow in the early 1950s.
The book is a collection of 25 short, biographical essays about famous people and was first published in 1937. It includes sections on Lord Baden-Powell, Kaiser Wilhelm II, Lawrence of Arabia, Adolf Hitler, George Bernard Shaw, and George V.
It is accompanied by a personal letter in which Churchill thanks Mr Smith for supplying him with cigars and eau de cologne. Experts believe could triple the value of the tome.
They will be auctioned at Lindsay Burns Auctioneers in Perth on December 3.
Auctioneer Nick Burns said: "The addition of the letter has maybe doubled or trebled what it's worth.
"That added value is something collectors really like and look for. There's been a lot of pre-sale interest in this and we expect it will go for in excess of several hundred pounds."
The wartime Prime Minister served as Dundee's MP from 1908 after losing his seat in Manchester. He was elected as a member of the Liberal party and held the post for 14 years.
He was defeated by Edwin Scymgeour in the 1922 election. Scrymgeour was a tee-totallar who backed the idea of an American-style prohibition.
Also in the antiques and fine art sale at Lindsay Burns is a collection of diamond, emeralds and sapphire jewellery from the 1930s.
Comprising of around 15 pieces, the jewels have come from a single private collection.
The most dazzling piece is a diamond Art Deco brooch, which Mr Burns believes will sell for several thousand pounds.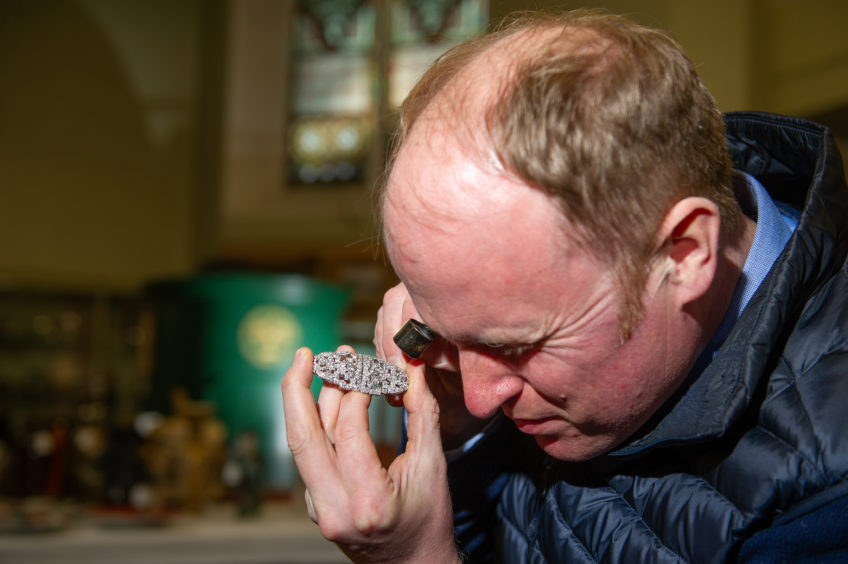 Describing the collection as "exceptional", he said: "It's part of a private collection from a Tayside vendor. The collection speaks of the period and is of good quality – and in my experience, quality always sells very well.
"It's a snapshot of someone's sense of style – it's subtle, yet it's of a very high standard. It conjures up images of cocktail parties in the 1930s."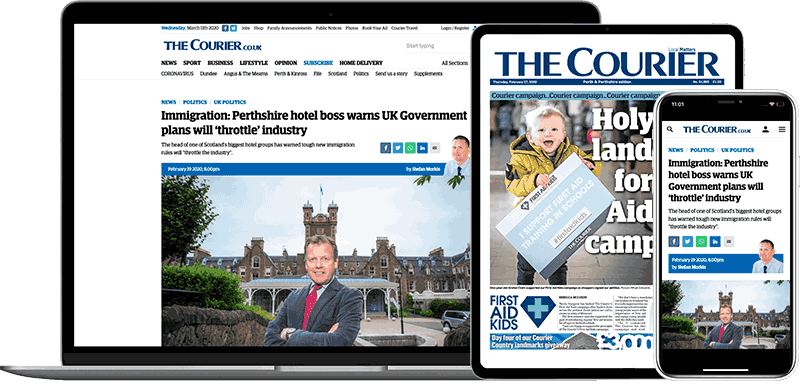 Help support quality local journalism … become a digital subscriber to The Courier
For as little as £5.99 a month you can access all of our content, including Premium articles.
Subscribe