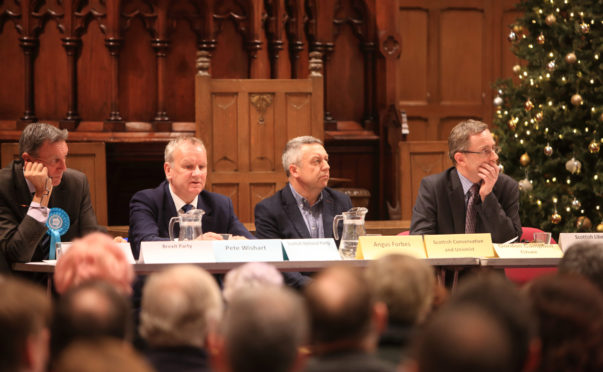 Perth and North Perthshire's five candidates for this month's General Election were grilled by the public in the Fair City on Monday night.
More than a hundred braying voters flocked to St Matthew's Church to quiz the candidates on everything from human rights to reviving the city centre at the constituency's first hustings.
Hosted by Perth Action of Churches Together and Perth Amnesty Group, chairman Gordon Campbell cooled the atmosphere as heckles flew in.
In what was a fiery debate filled with conflicting views, the two candidates expected to score highest, Conservative Angus Forbes and the SNP's Pete Wishart, could only agree on one thing – it would be one of them who would be Perth and North Perthshire's next MP.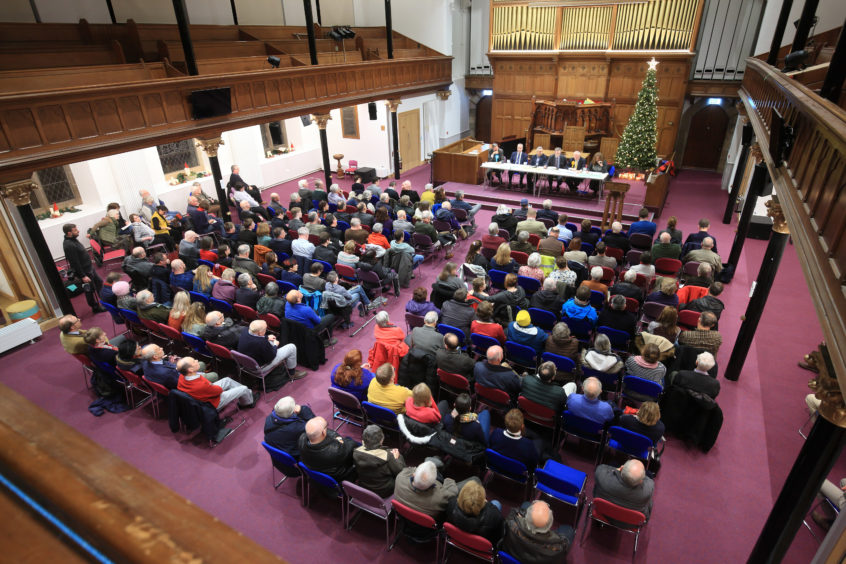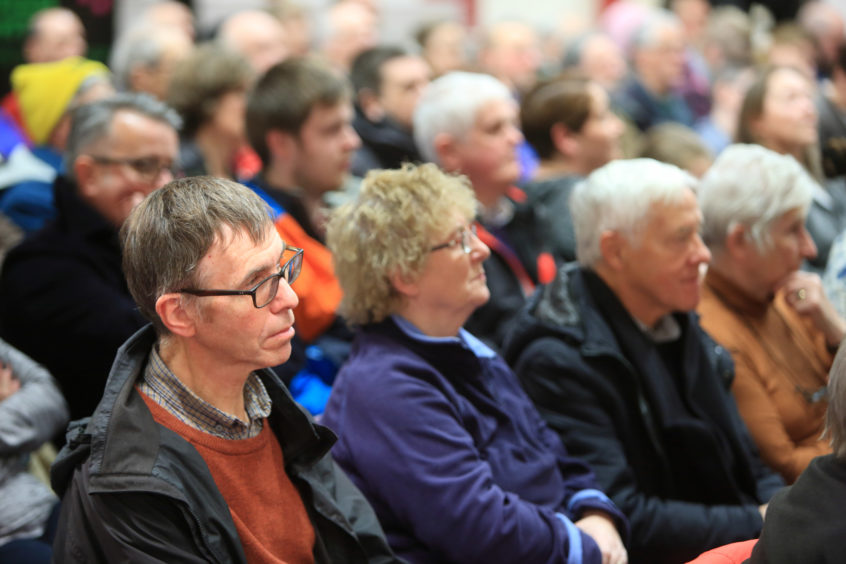 Mr Forbes, who represents the Carse of Gowrie as a councillor, told the public that he would be the only man who could beat long-standing parliamentarian Mr Wishart and was keen to shrug off some Conservative cliches.
He said: "People have a vision of Conservatives as those wealthy people with big houses and trust funds. I grew up in a single parent household in Dundee. I went to a rough school in a rough housing estate. There is no trust fund waiting for me.
"I've got a record in the Carse for delivering, from things as benign as having bins collected when they've been missed to complex care arrangements."
Mr Wishart, who is fighting for the seat for the sixth time, told voters that his track record proves he is the man to represent the region.
He said: "Everybody in Perth and North Perthshire will know somebody I have assisted over the last 18 years.
"From taking on parking cowboys, making Perth recognised as a city or getting seasonal workers in our fields, I've been on the side of every community."
Amongst the questions asked of the potential MPs by voters and local councillors, instilling new life into Perth and town centres was a key concern.
Mr Wishart stressed that the local night-time economy needs to be grown, something which can be achieved by returning the Stone of Destiny to Perth.
Meanwhile Mr Forbes highlighted the "vibrant" cafe and restaurant culture in the city and expressed his desire to see shops open later through working with traders, supported by a digital tax.
Liberal Democrat candidate Peter Barrett stressed that making active travel more accessible in the city centre directly correlates with people spending money and should be a priority.
The Brexit Party's Stuart Powell said the party would fight to abolish business rates for high street shops outside of London, also funded by a digital tax.
Meanwhile, Labour candidate Angela Bretherton said by raising the minimum wage to £10 an hour, people would spend that extra income locally.