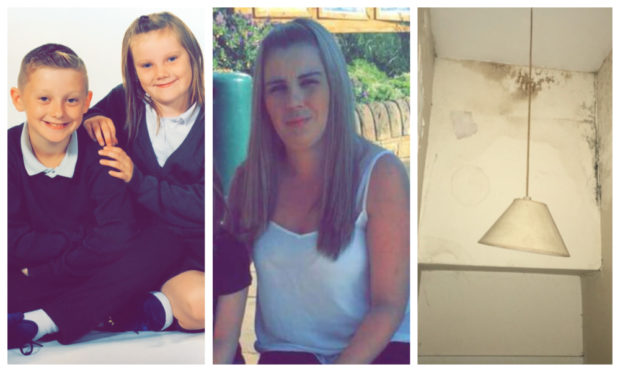 A Perth mum is claiming that the walls of her home have "started bubbling" after mould went untreated by the council.
Tanya Ritchie said her children's health is now being affected by the problem, which got worse after a flood at her property four years ago.
The 31-year-old said she had given up reporting the issue as Perth and Kinross Council has not been able to fix it.
However, the council claims they have been unable to access Ms Ritchie's home in Craigie to carry out work and suggested that she "open a window" to combat the problem.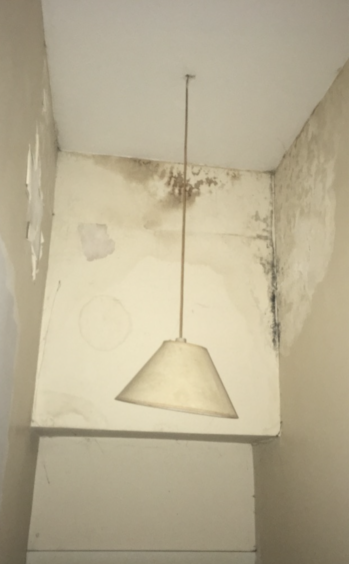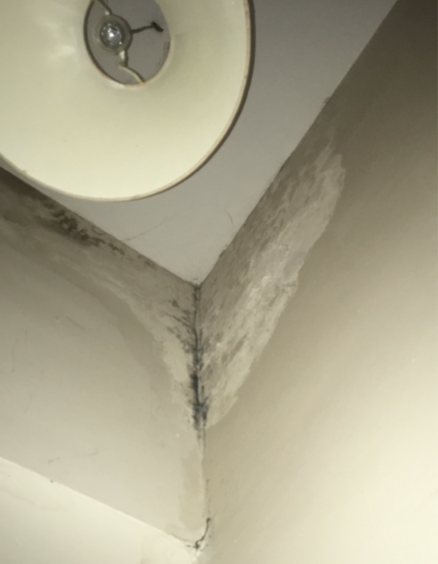 Tanya said: "I've lived in my house since 2010 and have had an ongoing problem with damp. The council has been in and out trying to sort it but we had a leak four years ago and it's 100 times worse since then.
"It's coming into my kids' room and its making my daughter's asthma worse. It's getting wetter and wetter, it's getting blacker and blacker and the wall is actually bubbling.
"The council says it's livable but I don't think it's livable at all. I don't know how many times I've reported it. I've given up reporting it – they come out, take some photos and then don't come back."
A spokeswoman for Perth and Kinross Council said: "We are unable to comment in detail on individual cases.
"However, we are aware of this complaint but have so far been unable to access the house to carry out an inspection. We are trying to make further arrangements to do so and will work with the tenant to resolve the issue."
She added: "We look into every report of mould we receive from tenants, to establish the root cause."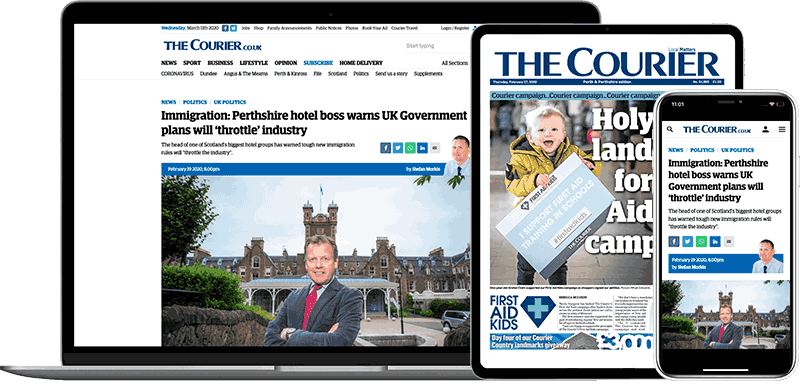 Help support quality local journalism … become a digital subscriber to The Courier
For as little as £5.99 a month you can access all of our content, including Premium articles.
Subscribe