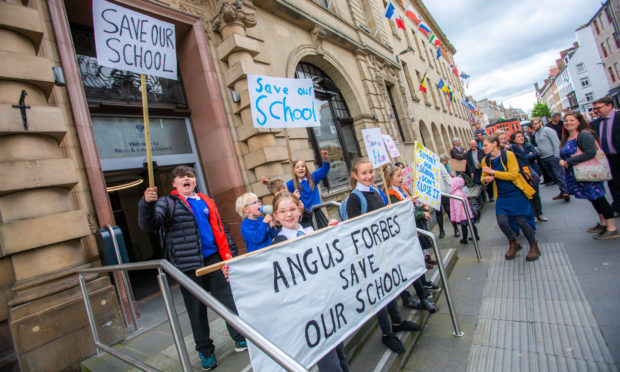 A general election candidate has come under fire for suggesting he voted to close a Perthshire primary school over its pupils' academic achievements.
Conservative Perth and North Perthshire hopeful Angus Forbes, who sits as a councillor on Perth and Kinross Council's lifelong learning committee, was one of the elected representatives who voted to close Abernyte primary school in a knife-edge vote.
The school's parent council attacked Carse of Gowrie representative Mr Forbes for voting against the will of his own constituents to keep the school open.
Abernyte Primary was raised again at Monday night's hustings in Perth by independent councillor Xander McDade.
He said: "Schools are a big issue in my ward. We've had a number under threat and they're a real issue for our constituents.
"How are my constituents supposed to trust that you will do what is in the best interests of this constituency when you voted to close your own local school?"
Mr Forbes explained he made the decision based on pupil attainment.
He said: "The issue, of course, is about education and Perth and Kinross Council have spent a huge amount of money on education as you know, as you sit on the education committee too.
"You're referring of course to the Abernyte closure. Decisions about educational matters are made on pupil attainment and on a whole pile of educational things and I voted based on that matter and that's the vote that I made."
At the council meeting in May when the decision was made, Mr Forbes said the community was divided over the issue and the campaign to save the school had become personalised towards him.
He said the decision was nothing to do with politics or votes, but "something far more important, the education of young people" and his vote had "always been about [pupil] numbers."
Abernyte Parent Council chairman Gerard McGoldrick described his comments on Monday as a "slur."
He said: "Members of the Abernyte community attending the election hustings in St Matthews Church in Perth were shocked that, when Mr Forbes was asked how he could be trusted on educational matters when he voted to close a school in his own ward, he responded that he had based his decision on pupil attainment.
"This is a terrible slur on Abernyte School and a real slap in the face for the community who have worked so hard to get their views heard.
"Pupil attainment at Abernyte School is amazing both for current pupils and former pupils, who have progressed through secondary school and onto higher education.
"Pupils at Abernyte experience a fantastically rich education with many opportunities that they simply would not get elsewhere such as the amazing outdoor spaces."
Speaking afterwards, Mr Forbes said: "I have been clear all along that my vote at committee was based on the sustainability of the school roll and the educational benefits that were identified as part of the consultation process and which were subsequently included in all the papers that were presented at lifelong learning committee.
"At the hustings, I used the word attainment when I had meant to say benefits and I am happy to clarify the situation."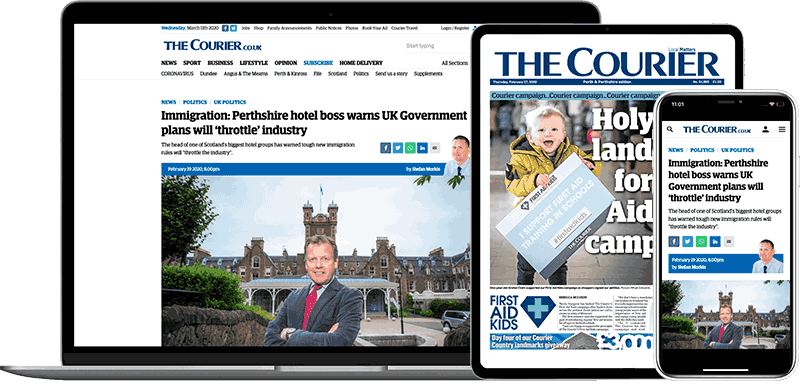 Help support quality local journalism … become a digital subscriber to The Courier
For as little as £5.99 a month you can access all of our content, including Premium articles.
Subscribe