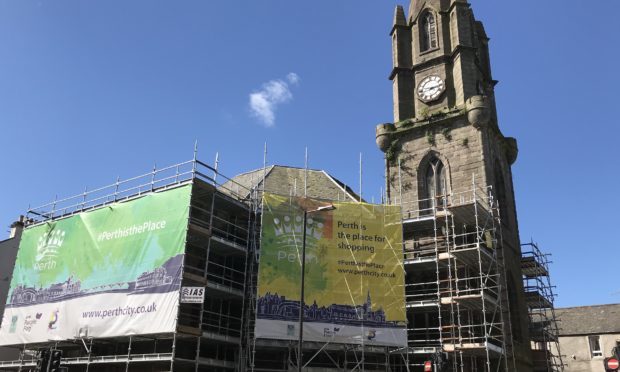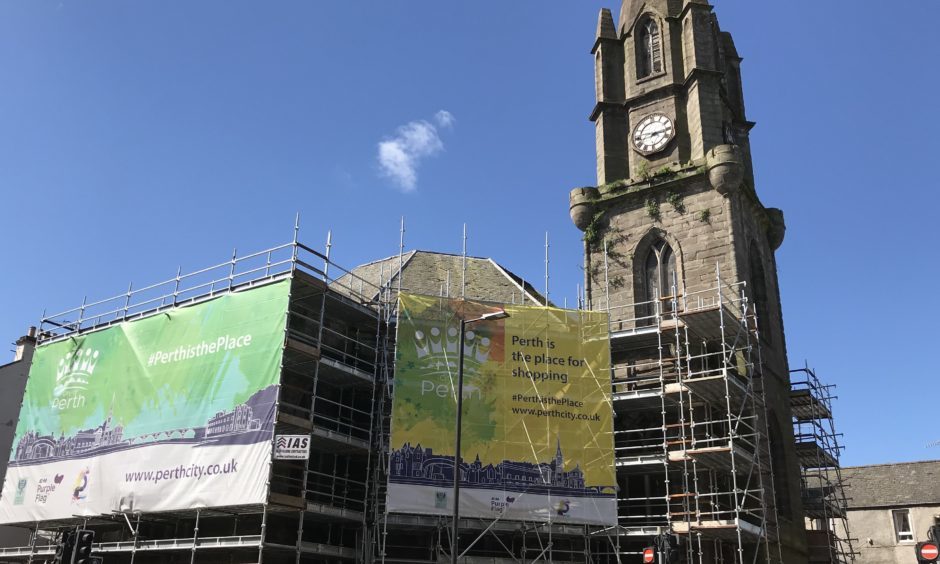 Work to transform a Perth city centre landmark into a new civic space for markets, shows and exhibitions has been delayed for months.
The £2 million regeneration of St Paul's Church has been postponed until April next year after a number of "unforeseen issues" arose at the site.
In July Perth and Kinross Council said the project was entering its final phase and was expected to be completed "in the coming months".
However the latest setback means the work is now not likely to be finished until August 2020.
The delays have been blamed on a number of factors, including issues with supplies of stone and a flaw in the steeple construction.
The site will now shut down completely from December 20. The council said it was "not feasible" to carry out the remaining works over the winter as it could compromise the safety of the workforce and the integrity of the materials being used.
Stonework on the church requires the use of lime mortar in accordance with Historic and Environmental Scotland guidelines. Experts at the Scottish Lime Centre have advised the local authority not to carry out repairs during the winter months as the mortar could be affected, presenting a long term risk to the building.
Jim Valentine, depute chief executive of Perth and Kinross Council, said: "We understand that this delay is disappointing; however, it is important that we take on-board and follow the expert advice we have been provided to mitigate any potential risks that could affect the quality of the materials.
"The potential safety issue to the public and surrounding buildings if the material was to fail is not something that we willing to risk, and as such it is our responsibility to take the necessary steps to avoid anything like this from happening."
The issues were discovered during phase two of the project over the spring and summer months which included removing the existing roof, extensive stone repairs, restoration work to the steeple and the creation of a paved courtyard.
Work began on the church last year after Perth and Kinross Council bought the dilapidated property in 2017 with a vision of turning it into a new cultural space for the city.
The church is a prominent feature of the Fair City's skyline but has lain empty for decades after closing its doors in 1986.