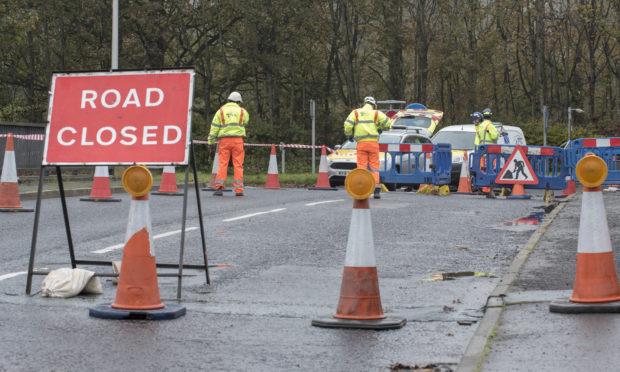 A single lane of the St Madoes flyover could be reopened by the end of this week following further safety checks.
The bridge has been out of action for nearly six weeks after it was hit by a lorry carrying a crane on October 31, causing major disruption to businesses and residents in the Carse of Gowrie.
Yesterday we reported that local shop owners felt their livelihoods were being threatened by the long term closure of the roadway across the A90 between Perth and Dundee.
Bear Scotland are now aiming to open one lane of the bridge for traffic travelling from Glencarse to St Madoes on Friday as they work to complete repairs to the flyover.
A spokesperson said: "Whilst the bridge has required to remain closed for safety, our team is arranging for the installation of temporary barriers on the overbridge which will protect the damaged areas under the bridge deck and allow one side of the structure to reopen to motorists.
"We're planning to open the bridge to one lane on Friday once the safety barrier has been installed.
"This will open the bridge one-way for motorists travelling from Glencarse to St Madoes.
"Further safety assessments are then being carried out to establish if temporary four-way traffic signals can safely be installed to open the bridge to traffic in both directions.
"There is currently no time-scale for this however we continue to work with Perth and Kinross Council to establish the safest solution whilst minimising disruption to road users, residents and businesses."
Michael Young, who runs the Chestnut Tree coffee shop in Glencarse, wants traffic lights to be brought in as a priority to allow for two-way travel on the bridge.
Mr Young said: "We've been open for four years now and were hoping for a really great year – it has been good but the end has been a bit of a disaster.
"As long as they can get traffic lights in at some point we just need to keep pushing them for that.
"If they can get one lane open and people can travel both ways on the bridge then that would be fantastic."
Conservative MSP Murdo Fraser said the new timescale would come as a relief to residents.
Mr Fraser said: "I very much welcome this announcement from Bear Scotland as many constituents had contacted me to say they were concerned that the flyover had been closed for five weeks.
"They said this had caused a major inconvenience as it meant motorists have been forced to use the flyover at Glendoick to get to and from St Madoes, and this had added more time to their journey.
Local Labour councillor Alisdair Bailey had recently set up an online petition calling on Bear Scotland  to increase the priority of the work on the bridge.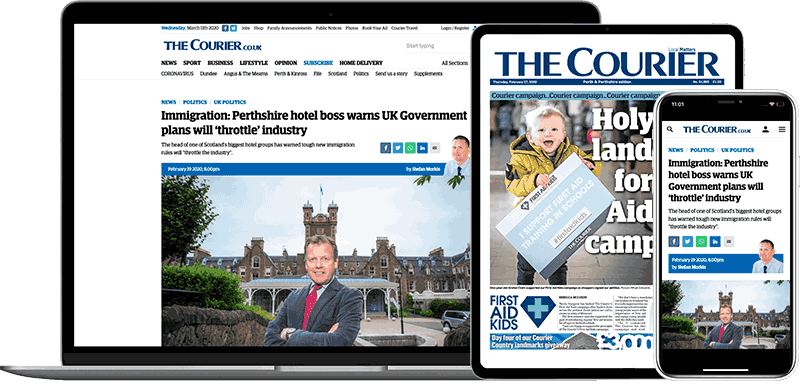 Help support quality local journalism … become a digital subscriber to The Courier
For as little as £5.99 a month you can access all of our content, including Premium articles.
Subscribe