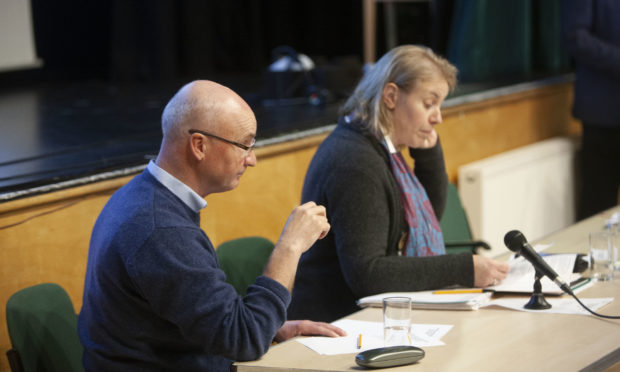 Fishing chiefs are asking for all salmon caught in the River Tay next year to be voluntarily returned to the water while steps are taken to increase stocks.
The Tay District Salmon Fisheries Board announced at their annual general meeting in Birnam on Tuesday that they are recommending the move after asking proprietors of fishing beats along the river for their views in June.
This is not a decision the board have ever taken for a full season and is one they say "wasn't taken lightly."
In a vote, 52% of landowners supported the idea of a 100% catch and release enforcement for a limited number of years, but the board did not take the rule as far as asking Holyrood to enforce it due to the slim majority.
Chairman Iain McLaren said: "The board were in favour of approaching the Scottish Government to ask for compulsory catch and release in the upcoming season.
"We felt we can't do this as only just over half of the proprietors were in favour and we didn't have a strong enough mandate."
Most fish have been returned to the river over the past decade, with August 2018 being the only month last year when the percentage of salmon and grilse caught and not released was higher than 10%.
Last year, it had been recommended that only the occasional clean fish, weighing under 10 pounds and caught between June and October could be kept, but midway through this season, the board began to ask for all fish to be voluntarily returned.
Now, in a fresh bid to help replenish the amount of fish in the river, anglers are being asked to return every fish they catch next year while the Fisheries Board looks to tackle other factors contributing to the diminishing stock.
At the top of the priority list for the board in their bid to boost numbers is investigating predating bird, invasive plants and beavers.
Board members will spend the year continuing to investigate how many fish die at sea, and how many fall victim of predators along the river before they grow to be more than smolts.
In his chairman's report, Mr McLaren said: "It was an encouragement to see more grilse in some areas but the main autumn run and spring salmon run continue to be a cause of concern.
"If fewer adult fish make it back, our priority must be to ensure as many of the survivors as possible are allowed to spawn.
"Almost all anglers do their part and release what they catch. That is clear and I thank them.
"We are asking that all fish should be released on a voluntary basis. I would hope that proprietors will do all they can to ensure anglers comply."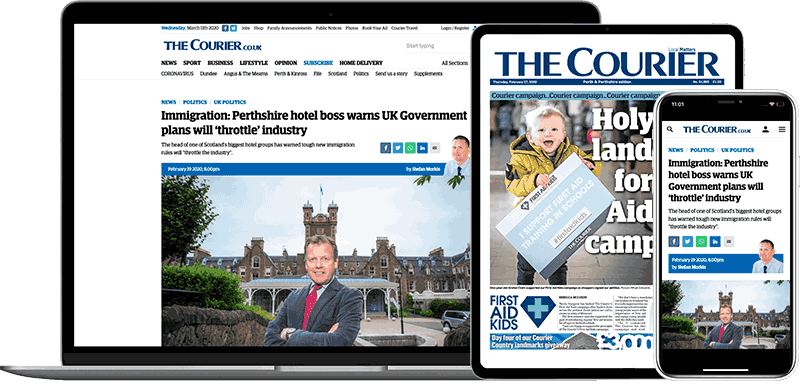 Help support quality local journalism … become a digital subscriber to The Courier
For as little as £5.99 a month you can access all of our content, including Premium articles.
Subscribe