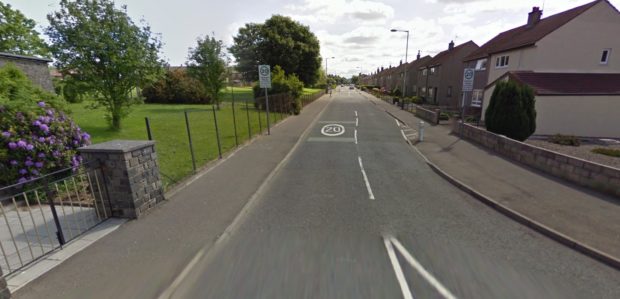 A pensioner is too petrified to return home after she disturbed a thief who had broken into her house amid a spate of robberies in Perth.
The elderly woman walked in on the intruder at her property in Letham after they smashed a window with a crowbar.
Yesterday a neighbour said the victim was too scared to stay in her house following the raid.
The break-in, which happened around 5.45pm last Wednesday, is one of a number of similar robberies in Letham being investigated by police.
On  December 3, a house in Huntingtower Road was broken into between 6.30am and 7.30am and on Tuesday a prowler attempted to gain entry to a house in Cluny Terrace but had a change of heart after being spotted by a video doorbell.
The woman's neighbour, who did not want to be named said, said the elderly victim was in her seventies and it was the second time her home has been targeted in the last six years.
The resident said: "She's petrified. She's a really old woman, it's a real shame. She's such a nice woman.
"They put a crowbar in the window and it exploded.
"She just put the key in the door and they were coming down the stairs. They just walked passed her and said, 'hello mate'."
The victim's pet cat, which she had only adopted a week before, vanished amid the disturbance, although it is understood it has now been reunited with its owner.
Another neighbour said the licence plates had been stolen from his vehicle on the same night as the break-in, and a third person had disturbed someone in their garden.
The resident said: "I had a number plate stolen off my Land Rover and they tried to take the other one off my partner's car.
"The girl across the road chased people out their garden and apparently the boy fell and bumped his head."
The suspect was wearing a dark jacket with a hood up.
Police are linking all three incidents due to the similarities and are urging householders to make sure their homes are protected.
In each case a rear window was forced open using a crowbar or similar type of tool.
A Police Scotland spokesperson said: "We would like to ask all residents in the area to be vigilant of anyone acting suspiciously, or who appears to be giving attention to properties that appear to have no one in them.
"If you have to go out for any length of time, please take security precautions such as ensuring that windows and doors are locked, and leave a light on within if possible."
Officers are appealing for witnesses and have asked anyone with information  to call 101 or speak to any police officer.
Information can also be passed anonymously through Crimestoppers on 0800 555 111.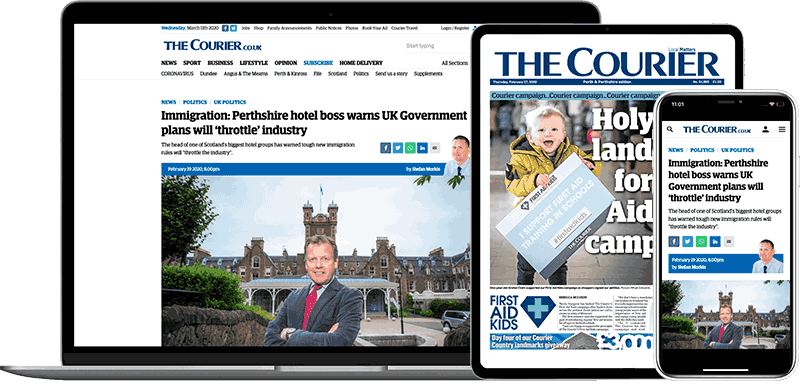 Help support quality local journalism … become a digital subscriber to The Courier
For as little as £5.99 a month you can access all of our content, including Premium articles.
Subscribe