COMMENT: Veteran Pete Wishart takes advantage of political rivals skewing their messages in Perth
SNP campaigners in Perth watched on in glee as their Perth and Kinross Council group leader Dave Doogan was announced as the victor in the hotly contested Angus seat.
But many already had smiles on their faces, having seen the SNP votes cascade onto the Bell's Sports Centre counting tables.
Long-serving incumbent MP Pete Wishart wandered around the counting hall with a smile on his face, mingling with colleagues and school students.
This is in stark contrast to his nail biting affair last time out.
The veteran parliamentarian had a gruelling wait to find out if his fifth General Election campaign would be as successful as his first four, and faced an agonising two recounts.
But the musician was "a lot more comfortable" this time around.
Having scraped back into office last time, his once five-figure majority had been chipped back to just 21 votes.
And although the final 10pm exit poll suggested Scotland's longest serving MP only had a 54% chance of retaining his seat this time, the prediction filled him with confidence.
That the landslide SNP result swept through Perth and North Perthshire, was put down by Mr Wishart to his political rivals skewing their messages.
PERTH AND NORTH PERTHSHIRE: Pete Wishart 'absolutely amazed' to hold seat with huge majority
But the Faither of the Hoose must still have had some nerves about the result until he was home and hosed, despite maintaining a composed facade.
With voter turnout up and a seemingly soaring youth vote, Mr Wishart joked that he had become a fan of winter General Elections.
This wasn't mirrored by rival Tory candidate Angus Forbes, who said he was glad the campaign had concluded.
He was the victim of vicious, daily abuse which shames those who targeted him.
But the campaigning in Perthshire won't be over anytime soon with a by-election set to be scheduled for the not-too-distant future as Perth City North councillor Dave Doogan steps aside to become Angus MP.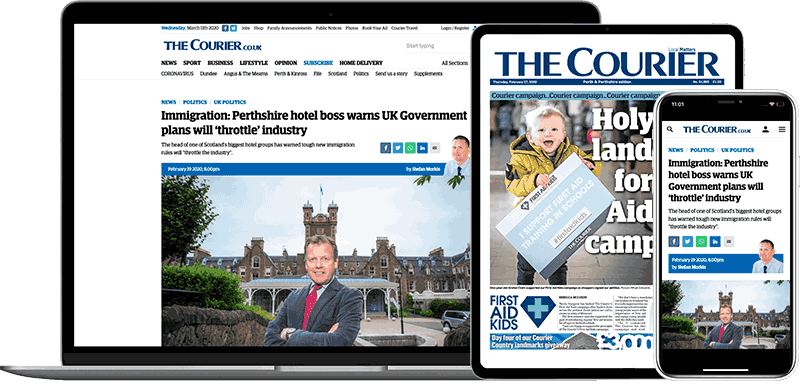 Help support quality local journalism … become a digital subscriber to The Courier
For as little as £5.99 a month you can access all of our content, including Premium articles.
Subscribe