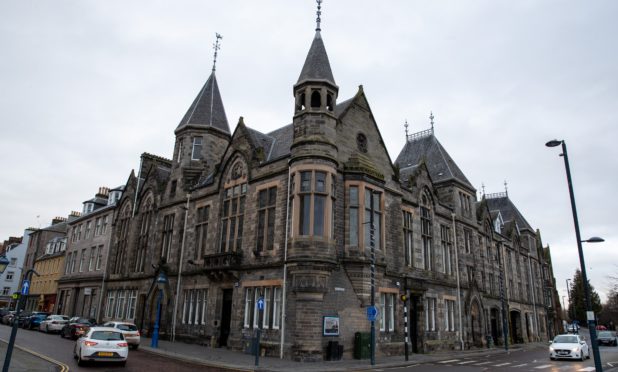 A few weekends ago, Provost Dennis Melloy declared Perth "Scotland's capital of Christmas".
It was a statement on the growing success of the winter festival. The Fair City aims to  capitalise on Christmas, in the same way Edinburgh does with Hogmanay.
But he could also have been talking more broadly about the changing appearance of the city, particularly after dark.
Even less-frequent visitors can't fail to have noticed the expanding number of landmarks and structures being illuminated by a spectrum of spotlights, most recently historic Perth Bridge.
In other words, Perth itself has been done up like a Christmas tree. The on-going City of Light project not only makes the place more attractive at night, but it (literally) highlights some of incredible architecture that may otherwise be taken for granted.
And now another city centre building is about to get its time in the spotlight.
With its gothic turrets, huge stained glass windows and grand balcony overlooking the High Street, it seems strange that the old council chambers and district court has been allowed to, well, let itself go.
The building is mostly empty, apart from a couple of offices and a registrar's office on the ground floor. It still hosts the occasional wedding.
On Friday, we revealed details of a new plan by owner Perth and Kinross Council to sell off the block to a hotel developer.
This could be a game-changer for the city, and it couldn't come at a better time.
The re-launch of Perth City Hall – with the Stone of Destiny as its main attraction now looking more and more likely – is set to bring in hundreds of thousands of new tourists.
Having a new hotel at such a prime site solves the problem of where to put them all, while making the city a more attractive destination overall.
Getting a four-five star hotel by 2025 is a key part of the new Perth masterplan that will decided this week, and it is therefore crucial to achieving its lofty aim of becoming one of Europe's best small cities.
After a period of slow progress, held up by prolonged Tay City Deal negotiations, it looks like Perth is ready to shine again.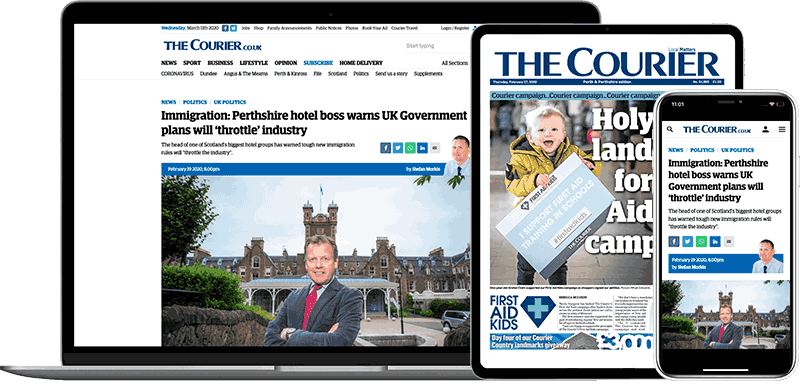 Help support quality local journalism … become a digital subscriber to The Courier
For as little as £5.99 a month you can access all of our content, including Premium articles.
Subscribe