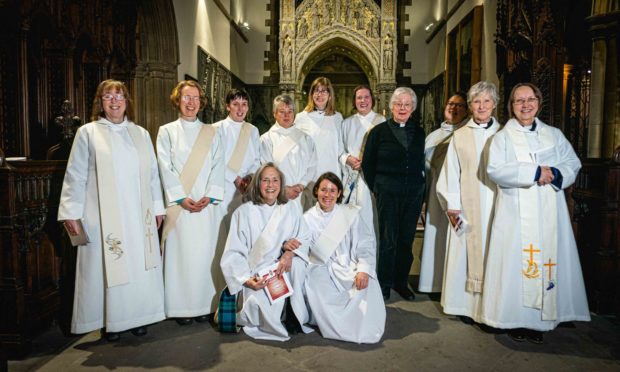 A Fair City ceremony celebrated 25 years since women were first ordained into the priesthood of the Scottish Episcopal Church.
People from across Scotland travelled to St Ninian's Cathedral in Perth on Saturday to mark the milestone.
The first ordinations took place on December 17 1994 when 42 women were ordained in Cathedrals across the country.
Among the Perth crowd this weekend were 12 of the first females to be ordained a quarter of a century ago and the relatives of those who have since died.
The Reverend Canon Dr Carrie Applegath, one of the organisers of the event, believes the celebration was important in the fight for equality for women everywhere.
She said: "This anniversary marks a significant moment in the life of the Scottish Episcopal Church.
"It is exciting to celebrate the first 25 years of women's ordination to the priesthood, and to acknowledge that we are still on the journey towards equality and inclusion, not just for women in the church but for women everywhere."
Two of the first women to be ordained also spoke of the significance of the moment for womankind.
Reverend Jeanette Allan said: "That we were all ordained across Scotland at the same time was very important.
"It was a sea change and we were all part of it. No one of us was 'the first'  – we were all the first together."
Reverend Elizabeth Jones, another of the women ordained in 1994, said: "Maybe as we move forward as humans made in the image of God, we can find a way to value all who serve as priests with equality.
"Yes, doors have opened, yes women have used the open doors in invitation to others – now maybe some doors need to be opened wider."
The ceremony was conducted by the Rt Reverend Anne Dyer, Bishop of Aberdeen and Orkney and the first women to be made a Bishop in the Scottish Episcopal Church.
She said: "In the last 25 years women ordained as priests have offered faithful and creative ministry across the Province.
"It was wonderful to celebrate this together.
"These ordinations have been a significant step forward as we together seek to make the church more welcoming and inclusive."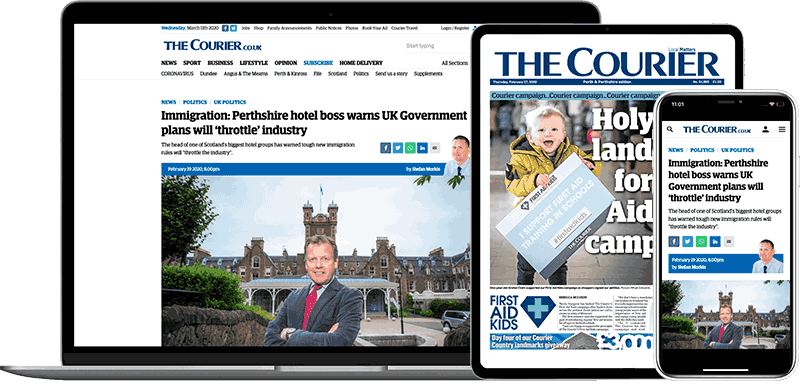 Help support quality local journalism … become a digital subscriber to The Courier
For as little as £5.99 a month you can access all of our content, including Premium articles.
Subscribe