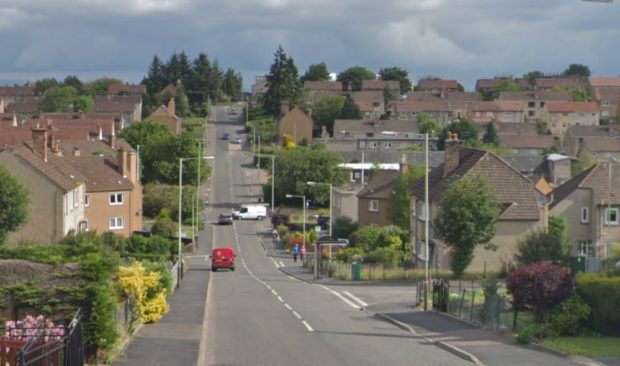 Residents of a Perth street had to be evacuated from their homes after a 21-year-old threatened to set fire to his house during a stand-off.
Brandyn Campbell smashed up the property with a hammer and made threats to kill police officers during the incident.
Homes evacuated and 12+ police on scene as Perth man threw items out of window in stand-off
He was eventually persuaded to leave the house on Perth's Campsie Road after a trained police negotiator arrived on scene.
Depute fiscal Mairi Graham said Campbell had made a number of foul-mouthed calls to the police in the hours leading up to the siege.
She said: "At around 11am on November 2 a 999 contact centre in Glasgow was called by the accused, claiming to be somebody else, stating he had concerns for a friend named Rosie, who was in Wales. Police in Wales were tasked to deal with that.
"At 1.30pm the same day the control centre in Dundee was contacted again about Rosie in Wales, with the accused looking for an update. He became abusive and stated throughout the call 'Are you stupid?'
"Police attended at his home to talk to him but there was no response at the door."
Ms Graham said Campbell had made another abusive phone call to the police at 5.20am the following day, followed by another at around 11.45am in which he told the call handler: "I'm going to have to take matters into my own hands. If anyone enters my house they're dead."
Ms Graham continued: "At around 12.40pm police received an anonymous call to attend at that address due to a disturbance.
"On knocking police were told to f*** off by the accused. He kept saying 'f*** off pigs. They attempted to engage with the accused but he began smashing glass panels with a hammer.
"He used the hammer to smash the living room window while repeatedly saying 'I'll kill you pigs, I'll kill you with this hammer'. He also smashed a pane in a kitchen window and the bathroom window.
"A police sergeant attempted to engage with the accused, who repeatedly said; 'I'll burn this place down'.
"During that time occupants had to be evacuated from their homes for their safety and a cordon was put in place to prevent members of the public and vehicles from entering the street."
The incident came to an end shortly before 2pm
Solicitor Paul Ralph, defending, urged Sheriff William Wood to defer sentence on Campbell to allow him to participate in the Right Track programme.
Campbell, of Perth Road, Scone, admitted behaving in a threatening and abusive manner by shouting, swearing, making offensive remarks and smashing up the Campsie Road property, as well as repeatedly making threats to kill police officers on November 3.
He further admitted repeatedly making nuisance phone calls, in which he shouted and swore, to Police Scotland on November 2 and 3.
Deferring sentence, Sheriff Wood said: "Clearly this was very concerning. It represents significant disruption to public services and to the public peace."