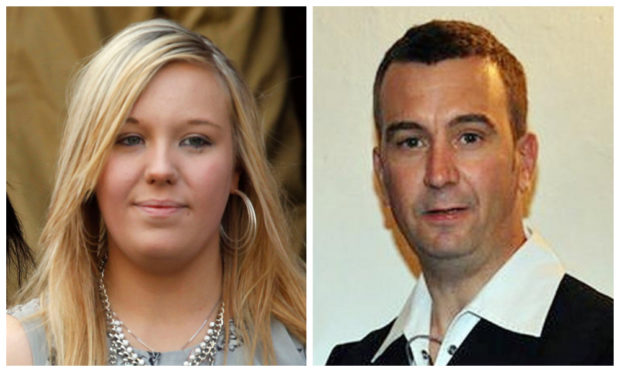 The daughter of murdered aid worker David Haines has revealed plans to return to Syria and recover her father's body.
Bethany Haines believes she has pinpointed the spot where her father was killed by IS extremists six years ago.
The mother-of-one, from Perth, said she worked to locate the grave by studying video of the execution that was released by captors and sent shockwaves around the world.
David, 44, was helping refugees in a camp near the Turkish border when he was captured in March 2013.
He was held for 18 months before he was murdered by Mohammed Emwazi, otherwise known as Jihadi John.
Bethany visited the country earlier this year, but she was blocked from visiting the site of the execution because it was deemed too dangerous.
The 23-year-old is now in talks with a TV production company to return to Syria and excavate the site.
"I have the precise coordinates of where we think it is," she said.
"On the video, it doesn't seem like like there is a lot in the area as it is pretty desolate.
"But in the background, you can see certain features, like a tree, which we have managed to track down on Google Earth."
Bethany told the Daily Record: "If I'm wrong, then I'm wrong – but at least I will know I've tried."
She said she was forced to take matters into her own hands after getting "inaccurate" information about the site from authorities, including the Foreign Office.
"I thought: If you're not going to tell the truth, I'll do it myself. I didn't think I was going to find out that much when I started researching, but I did."
As part of her research, she spoke to one of the people captured alongside her father and other sources in the area.
She said she was left frustrated following her earlier trip to Syria with news network ITN.
"ITN didn't want to go to the execution site, because they weren't 100% sure if it had been de-mined and they didn't want to take the risk.
"I respected that decision. I had gone out there to try and confirm I was right about where his body might be and the YPG (the People's Protection Unit in Syria, which consists of mainly Kurdish volunteers) agreed with me that it would be in that area. Everything seems to point to the area I have found. My biggest regret was not going there."
Bethany is also preparing for a volunteering trip to South Africa in 2020 and hopes to follow in her father's footsteps as an aid worker.