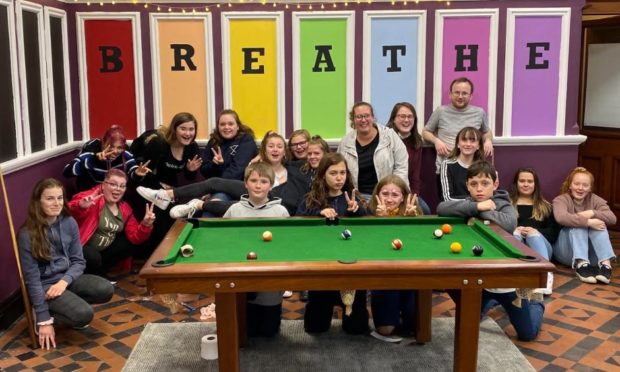 A new youth club aimed at bridging the gap between church and community has officially opened in Perthshire.
The Breathe Centre in Aberfeldy is described as a safe "home from home" where young people can come together to explore topics of Christianity.
Local politicians, business owners, young people and their families joined church members for the official opening at the Old Library on the town's Crieff Road.
It marks a major milestone for the Breathe project, which was established in 2006 as part of Aberfeldy Parish Church.
Minister Rev Neil Glover said he was "delighted" that young people from different backgrounds now had a space to call their own.
Youth leaders and volunteers work with around 150 young people, aged eight to 25, from across Highland Perthshire to encourage them to maximise their potential.
Sam Wittmann, who leads the project, said: "This is an exciting next step for us as a project and as a church.
"This neutral space aims to bridge the gap between the church and community by being a safe and functional space to support one to one work, drop ins, and other events.
"The centre is an environment where young people feel comfortable and embrace a sense of ownership and belonging.
"We have a unique youth work and ministry model and this new space grew out of the young people's own expressed wish for a home from home location."
He said the idea for the centre came directly from members of Breathe's youth voice committee.
It is based on the structure of a traditional home with a dining space for eating together, a recreational area for developing hobbies and skills and a spacious seating area where members can relax and talk.
Breathe engages and supports many young people who have had adverse childhood experiences, been involved in risk-taking behaviour or struggled academically, and the walls are decorated with affirmations reminding them they are deeply loved, precious and full of purpose.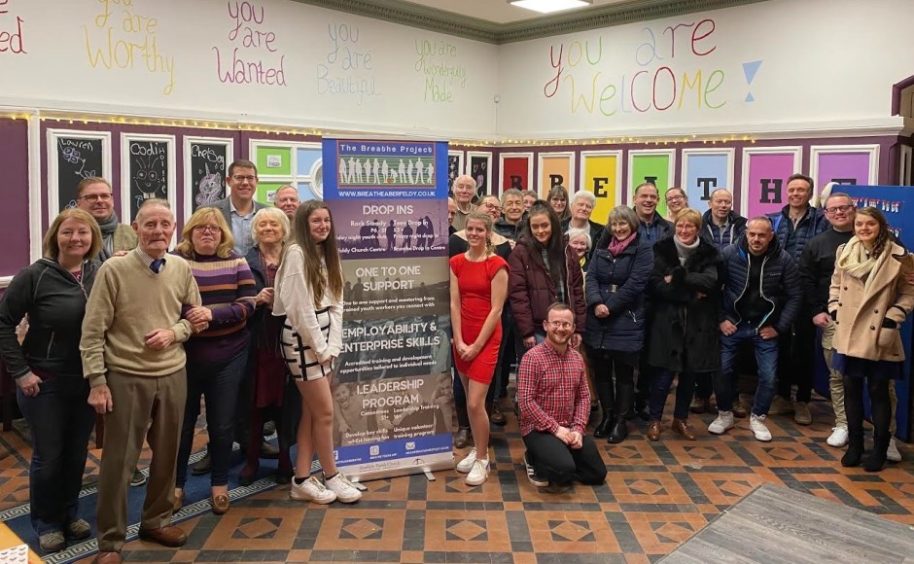 Mr Wittmann added: "Our hope is that the lounge will be a place young people can come to experience and enjoy these truths.
"We aim to have a wider impact too and on the days that we aren't open for youth work, we are encouraging other community groups to use the space.
"We hope it will become a well-used and helpful resource to them as well and for the benefit of the whole community."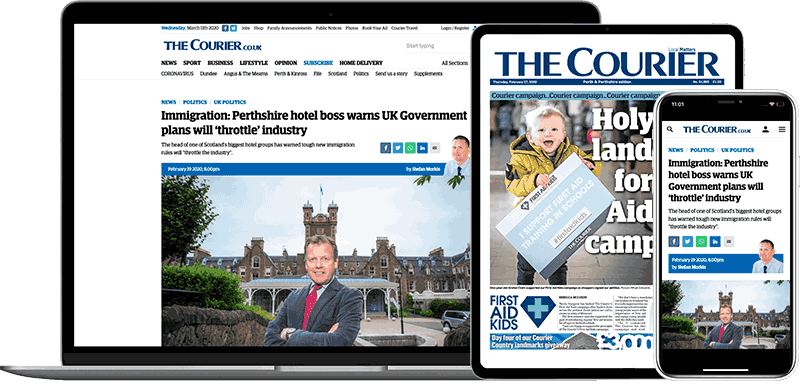 Help support quality local journalism … become a digital subscriber to The Courier
For as little as £5.99 a month you can access all of our content, including Premium articles.
Subscribe