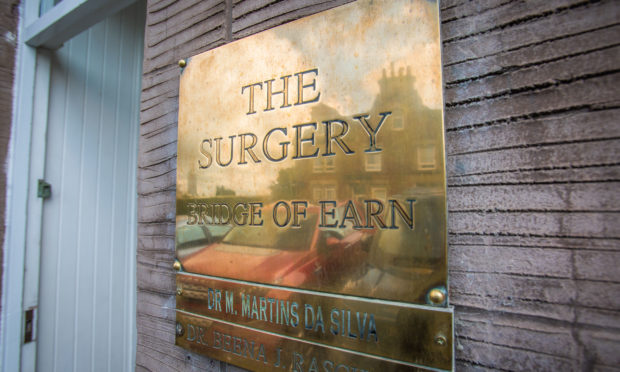 NHS Tayside are laying out the parameters for an investigation into GP surgeries across Perthshire with the aim of protecting protecting primary healthcare services.
The intention to begin an independent investigation was announced one month ago, following the chaotic turn of events which have taken place since the sudden closure of Bridge of Earn's surgery in September, along with the domino effect which has impacted other practices.
Health board chiefs are to commission Sir Lewis Ritchie to conduct the probe which aims to identify steps which will prevent another instance like the 3,500 patients who have been decanted into neighbouring practices.
Patients reassigned to surgeries in Perth and Kinross were asked to stay put until the beginning of December before requesting a transfer, should they want one.
But residents have reported issues with getting appointments in Kinross and at a Perth surgery's satellite in Methven since the influx.
NHS Tayside planners are now laying out the criteria and timescale for an investigation to stop lightning from striking twice.
The review will scrutinise at-risk rural surgeries, with practice merges and satellite surgeries all being considered as possibilities.
Medical director Professor Peter Stonebridge said: "NHS Tayside's Primary Care Service is continuing to work on the development of a sustainability risk review of GP practices across Tayside.
"This work will provide a better understanding of the pressures facing local GP practices and will allow us to build more resilience into primary care services across Tayside.
"I will continue to speak to GPs in Perth and Kinross to listen to their concerns and discuss how we can work together to build sustainable services that make the most of our resources."
Scottish Conservative MSP Liz Smith has issued her support for a "much needed" review of GP services which she feels should see no repeat of controversial decisions such as the closure of the Bridge of Earn surgery.
The Conservative said: "The closure of the GP practice in Bridge of Earn was a bitter pain for the residents there, and it had a knock-on effect as well with pressure being put on the Loch Leven Health Centre due to patients being re-allocated, so this review is something that I feel is much needed.
"I also understand that NHS Tayside have been talking to Perth and Kinross Council chief executive Karen Reid about the co-location of services.
"The end result could see some GP practices merging or the establishment of satellite services.
"Among the proposals is that an old nurses' house in Bridge of Earn will be redeveloped as a base for nursing staff, which will bring some cheer to residents there."