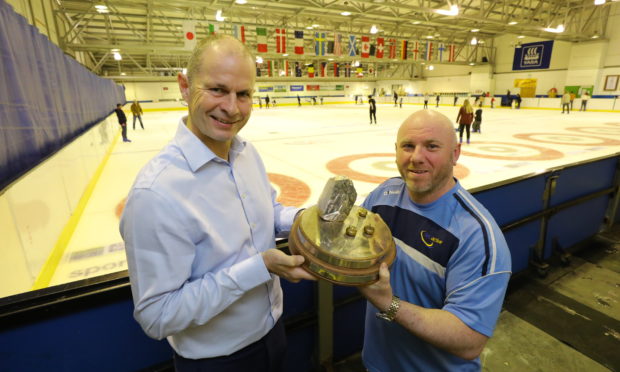 Olympic medallists from across the world will sweep into the Fair City this week as two major curling tournaments return to the Dewars Centre.
The Mercure City of Perth Masters and City of Perth Ladies International will see athletes from across Europe, North America and Asia battle it out on the ice between January 2 to 5.
The sportsmen and women will be vying for a share of the £27,000 joint prize pot – the top purse money for a curling tournament in Europe.
For the first time, organisers are holding both men's and women's World Curling Tour events together in a new-look Perth Masters competition.
In the men's tournament, now in its 44th year, athletes from the likes of Sweden, Switzerland, the Netherlands, Italy, Russia and Canada will contest the title, currently held by hosts Scotland.
Meanwhile, in the Ladies' tournament, challengers from Switzerland, Sweden, Norway, Germany and the Czech Republic, as well as China and South Korea will contest the annual bonspiel.
Competition chairman and 1999 World Champion curler Pete Loudon said the tournament "promises to be a World Class curling event". He is particularly pleased to see the two events taking place together for the first time.
He said: "I'm delighted that we will have such a strong international field here in Perth competing against the top Scottish teams.
"For the four days in January, I am sure all curling fans will enjoy a world class spectacle of curling that will showcase the 39 teams from many different countries playing 102 games.
"We have worked hard at securing television coverage of the event and I'm delighted to say that BBC Alba and World Curling TV will broadcast 11 draws live on TV and Youtube."
Perth City Centre councillor Eric Drysdale has commended the committee for all of its hard work in pulling together a world class event – and hailed the economic boost it will bring to the area with hundreds of competitors and followers spending money in local hotels, restaurants and shops.
He said: "It's tremendous that Perth and Kinross is able to attract these major sporting events.
"We welcome the participants and spectators to the city and are looking forward to a fantastic event.
"I hope lots of local residents will go along and enjoy the curling too."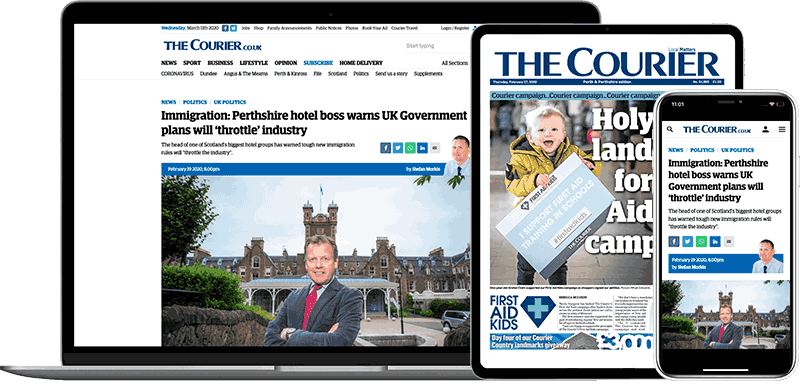 Help support quality local journalism … become a digital subscriber to The Courier
For as little as £5.99 a month you can access all of our content, including Premium articles.
Subscribe