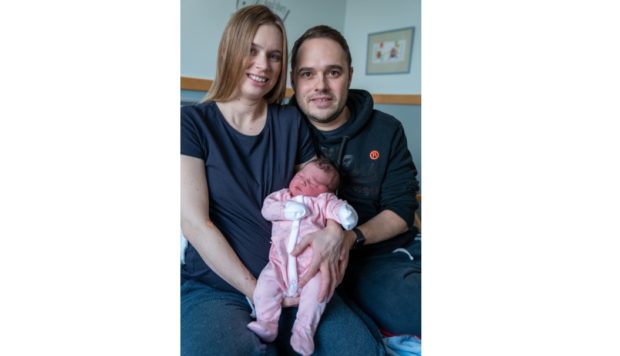 The first baby born at Perth Royal Infirmary in 2020 was wee Robyn May Boler at 5.43am.
Proud parents Andrew and Rachel Boler from Blairgowrie welcomed their second child on New Year's Day, a little sister for Alfie, 2.
The couple had been expecting their daughter a week earlier on Christmas Day.
Police officer Andrew, 34, said: "She was due on Christmas Day but she stayed in there.
"She wanted New Year's Day. She wanted 2020."
Rachel, 34, an optician in Dundee, and the baby were expected to leave the hospital on New Year's Day to go and meet family.
The mum's parents had travelled up from Newcastle where she is originally from to meet the new arrival and the family were also visiting Andrew's mum and dad in Blairgowrie.
The second child born at PRI in 2020 was a wee girl at 10.12am to Danielle Townsley and Keven.
The new parents have not yet decided on a name for their daughter.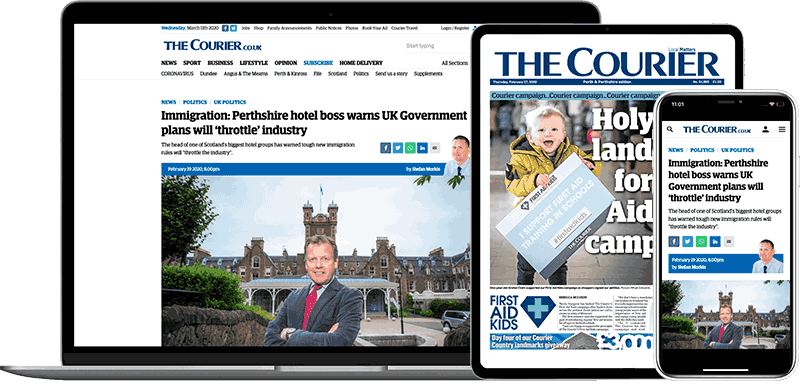 Help support quality local journalism … become a digital subscriber to The Courier
For as little as £5.99 a month you can access all of our content, including Premium articles.
Subscribe