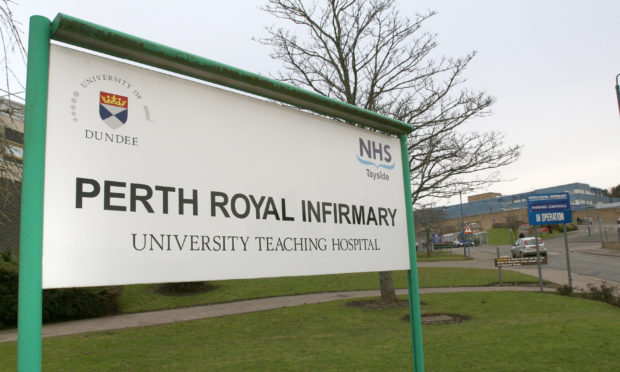 A man who abused staff at Perth Royal Infirmary was later discovered to have suffered a head trauma.
William Robertson was taken to the A&E department with a cut hand.
The 40-year-old became aggressive after waiting more than an hour to be seen, claiming that he had been waiting more than six hours.
Depute fiscal Mairi Graham told the court: "The accused was brought to the locus by ambulance with an injury to his hand at 10.10pm.
"At 11.30pm the accused was in the waiting area with other members of the public and became agitated as he hadn't been seen. He began shouting and swearing.
"He stated that he would get a taxi to come and get him and that he was going to get his solicitor as he had been waiting more than six hours.
"He grabbed a wheelchair and threw it against a wall."
Solicitor Pauline Cullerton, defending, said that Robertson had attended Ninewells Hospital in Dundee 24 hours after his visit to the Perth hospital.
She said: "Mr Robertson had been on a Christmas night out and had taken alcohol to excess.
"He later attended at Ninewells and discovered that he had suffered a blunt-force trauma to his head.
"He believes that while on the night out he was a victim of assault."
She added that he wanted to apologise to the staff at Perth Royal Infirmary and understood he had scared them.
Robertson, of the Hilltown, admitted behaving in a threatening and abusive manner at Perth Royal Infirmary on December 12.
He was placed under a curfew for eight months.