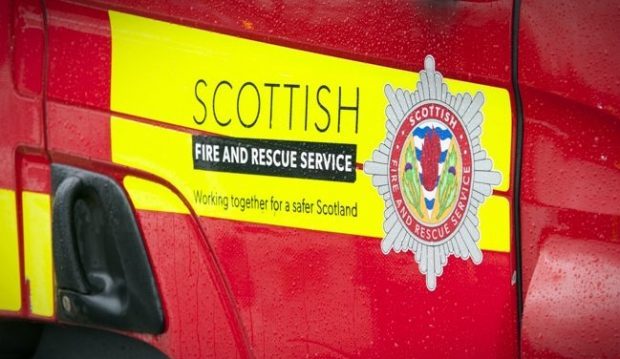 Fire crews were called out to a blaze at a Perth block of flats for the third time in as many weeks on Thursday.
Emergency services were called to the block on Pomarium Street just before 10pm.
Firefighters had been called out to blazes at the multi-storey block just before Christmas and again on Sunday January 5.
Five applicances attended Thursday's incident but the fire was extinguished within 10 minutes of their arrival.
One resident said: "We had the bathroom window open and the smoke started coming in. My wife is choking.
"It was just last week they were here. It's getting beyond a joke."
A Scottish Fire and Rescue spokesman said: "We received a call at 9.55pm and we have mobilised five appliances.
"The first one arrived on scene at 9.59pm."
Firefighters then used a hosereel to put the flames.
Around 30 residents had to flee their homes because of last Sunday's fire.
A smaller blaze also occurred in the basement of flats in the street around two months ago.