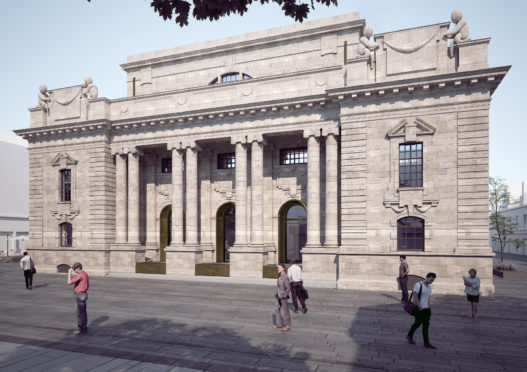 Tourism businesses from across Perth and Kinross are set to come together later this month as part of an event to discuss plans on the Perth City Hall project.
Scottish tourism board VisitScotland, alongside Culture Perth and Kinross will host the Tourism Business Briefing event, due to be held at Perth Museum.
Businesses in attendance will be given the opportunity to learn more about proposals for the City Hall and how it aims to impact upon the local community.
Furthermore, it will allow businesses to find out about how the new space will grow the visitor economy in Perthshire.
VisitScotland Regional Leadership Director, Caroline Warburton spoke of what businesses can expect from the event.
She said: "Our tourism business event will be an opportunity for tourism businesses in the area to hear more about the plans which will transform Perth City Hall into a new heritage and arts attraction for the city and which is expected to open in 2022.
"The VisitScotland regional team will also be on hand to highlight the work we are doing to inspire visitors to visit the region and support tourism businesses in Perth & Kinross be the very best they can be.
"I look forward to speaking to businesses from across Perthshire about how we can work together to ensure the benefits of tourism are felt across the region."
Chief executive of Culture Perth and Kinross, Helen Smout was equally optimistic about the upcoming event, drawing on the future of Perthshire tourism businesses.
She said: "The event will enable local tourism businesses to learn more about the exciting plans for the new City Hall Museum and how this will stimulate visitor numbers to the area.
"This affords an early opportunity for those attending to start to consider how their business can capitalise on the transformation of the cultural offer the City Hall Museum."
Designed by international architectural firm, Mecanoo, Perth City Hall aims to be a major new venue in the Fair City set to display Perth museum collections and loans from out with the city.
Planning permission for construction to begin on the city centre building was granted last year, with works set to be complete within the next couple of years.
The Tourism Business Briefing event will be held on January 22 between 5.30pm and 7.30pm.
Interested parties should register on Eventbrite.