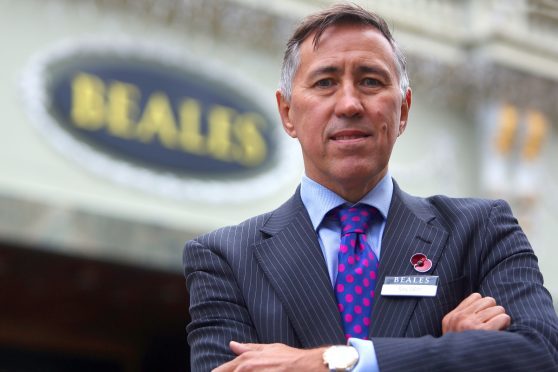 When we welcomed the internet into our lives in the early Noughties, it was all cat photos, chatrooms and Friends Reunited.
It seemed like a fun way to make life more convenient and less complicated.
But would we have been so welcoming if we knew just how much it was going to rip apart society as we knew it?
Online shopping has been largely blamed for the ongoing and highly visible decline of our high streets, and sadly Perth is no exception.
It was a turbulent start to the year for the Fair City centre. Not long after the sudden closure of Gap, Disney announced it will be shutting up shop at St John's Shopping Centre – a collective loss of about 20 jobs.
But the most worrying news came on Sunday night, when it emerged the owner of Beales department store was on the brink of collapse.
In a broadside over the lack of support from local authorities, the head of the firm Tony Brown told the BBC's Today programme: "We've only managed to get one council to help us out on a temporary basis."
It is understood he was referring to Perth and Kinross Council which has given Beales rates relief since it opened in November 2017.
Its good that our local council has been singled out for its support, but the broader question remains: Is there still a place for huge department stores on our modern day high streets?
Possibly. But it will need our support.
Perth city centre, like almost everywhere else, is changing fast. Shops seem to be closing at an alarming rate, simply because there are fewer and fewer reasons for people to come into the centre.
That's why we've seen an explosion of barbers' shops in recent years. You can't get your haircut online… yet.
But there is hope for Perth. The city has a great strength, which at the moment seems under-utilised: its large number of attractive and unique independent shops.
During the sturm und drang that followed the closure of McEwens, there were calls for Perth to market itself better, with a Glasgow's Smiles Better-style slogan that promoted its indy shops. The plan was well received, but never really got off the ground.
In her 2011 report, retail expert Mary Portas said British towns shouldn't be let to become clones of each other, and should instead by remodelled around their independent stores. In that respect, Perth already has a leg-up.
In recent times, the public appears to have embraced the idea of climate change and the fact that we, as individuals, need to do more to fight it.
Similarly, we need to start changing our ways to support our high streets – even if that makes life a bit less convenient.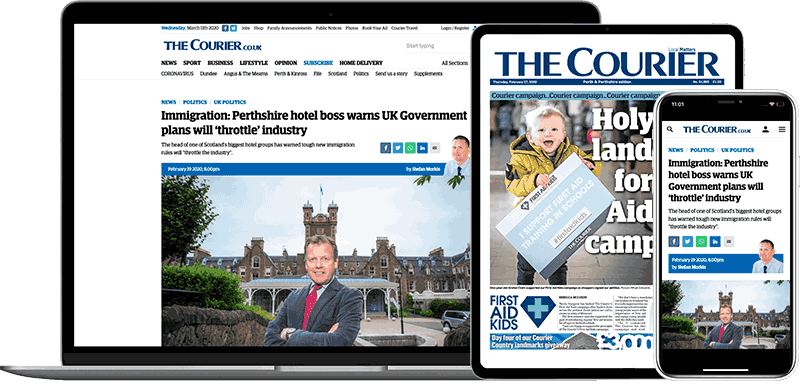 Help support quality local journalism … become a digital subscriber to The Courier
For as little as £5.99 a month you can access all of our content, including Premium articles.
Subscribe