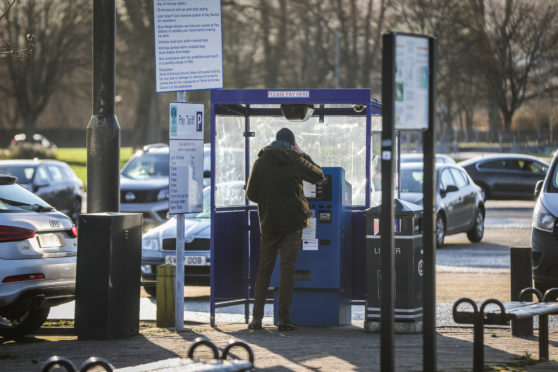 A glitch which has affected payment machines at two major city centre car parks is set to continue for at least another week.
Both the Canal Street multi-storey and South Street car park have been unable to accept card payments since January 3.
Both sites operate a "pay on foot" scheme, meaning motorists pay when returning to their cars.
Drivers who have found themselves without cash have faced a walk of up to half a mile to the nearest ATM.
One motorist, who uses the South Inch car park daily but did not want to be named, called the situation "ludicrous".
He said: "The council can't say this is the 'decade bug'. The time taken to resolve it seems excessive."
He added that signage at the entrance has often been missing in the past two weeks and when in place is difficult to read in low lighting situations.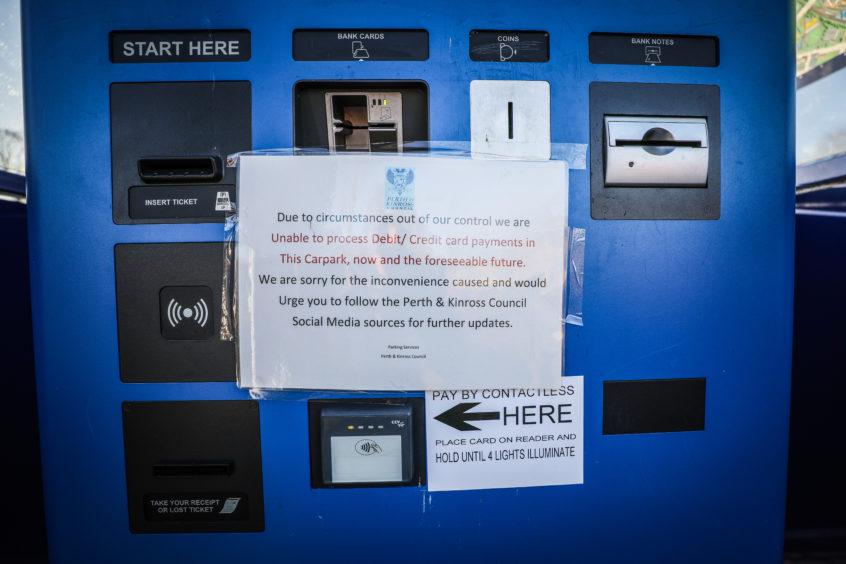 "The notices (on the payment machines) keep being taken so people think it's been resolved only to find that they have to go back into town to get money," he said. "The signs at the entrance aren't lit up so if you come in early in the morning you might not notice them in the dark.
"It's a long way to the nearest cash machine from the South Inch."
Perth city centre councillor Peter Barrett said he understood the problem should be remedied soon.
He said. "I have been advised that card payment should be restored by next week but am still not clear about the nature of the technical problem nor why it is taking so long to fix.
"For people caught without cash there is a money machine very close to Canal Street at Tesco.  Unfortunately this is also the nearest ATM to the South Inch car park, which is approximately 400m away.
"It is important to try to avoid any inconvenience to customers during the disruption to payment services. I have asked that signs are clearly displayed at the entrance to South Inch advising customers that card payment is not available."
Perth and Kinross Council did not respond to request for comment.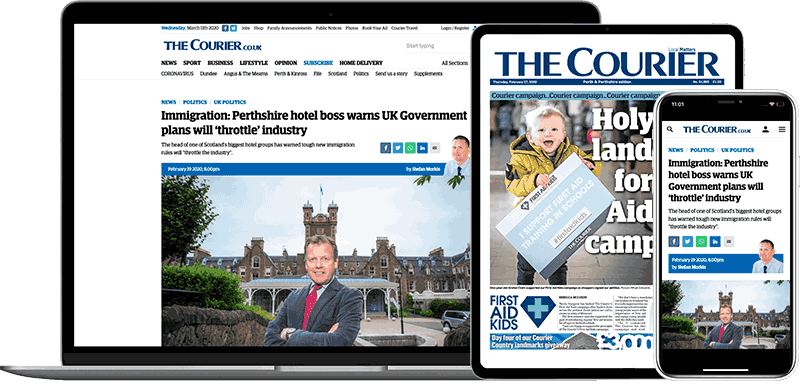 Help support quality local journalism … become a digital subscriber to The Courier
For as little as £5.99 a month you can access all of our content, including Premium articles.
Subscribe