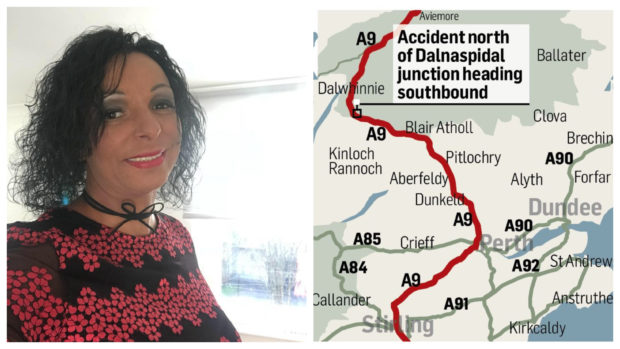 A kidney patient who killed his dialysis nurse in a head-on crash has walked free from court after a sheriff was told prison would be harder than normal for him because of his condition.
James Baird was on holiday with Helima Massabo when his car veered across the road into the path of an oncoming lorry and caused her death.
Perth Sheriff Court was told he had formed a relationship with her after they met on a hospital ward, where she worked and he was receiving regular kidney dialysis.
Baird admitted driving carelessly for "three seconds" and causing the death of the 51-year-old in Perthshire on July 8 2018.
The court was told the Scottish Prison Service would be able to cope with Baird's medical needs if sent to prison.
However, solicitor Ian McClelland said: "He gets dialysis three times a week and is on 22 different medications. That would make a prison sentence far more difficult for him than for a normal person.
"He may require to be handcuffed in hospital while on dialysis.
Depute-fiscal John Adams said: "Mrs Massabo (she was previously married) began a new relationship with the accused, who she had known for years through her employment as a nurse in the renal unit in Glasgow Royal Infirmary, where the accused regularly attended to receive dialysis.
"The collision was recorded by the front-facing dashboard mounted camera located on witness Stephen Sharp's heavy goods vehicle.
He added: "The locus of this collision is the A9 Perth to Inverness road, around 1km north of its junction with the access road to Dalnaspidal.
"The accused was driving his blue Hyundai Tuscon. Mrs Massabo was a front-seat passenger. They were travelling south from Inverness.
"Witnesses describe the accused's manner of driving prior to the collision as unremarkable, nothing untoward or concerning.
"They were all in a steady line of traffic, travelling around 55mph.
"Stephen Sharp saw the accused's car slowly veer from the southbound to northbound lane, directly into his path. Mr Sharp immediately braked heavily.
"He couldn't steer his vehicle to the offside because he would have collided with oncoming traffic. He couldn't avoid the collision.
"All witnesses noticed the accused's car appeared to maintain the same speed and direction towards the lorry. There was no reaction from the accused whatsoever."
Baird, 60, Potter Grove, Glasgow, had no drugs or alcohol in his system and there was no evidence he had been using his mobile phone.
He admitted causing death by careless driving.
Mr McClelland said: "He accepts that for whatever reason he must have taken his eyes off the road and he is responsible.
"He was unable to help the police as he couldn't answer the question."
Sheriff William Wood said: "Bends don't happen out of nowhere and anyone paying attention would have seen the bend coming up and anticipate what happens next. This goes beyond a momentary lapse."
He banned Baird from driving for four years and placed him on the maximum curfew period of one year, with him being ordered to stay indoors between 7pm and 7am each night.
Victim a 'valued member of society'
Perth Sheriff Court heard how Mrs Massabo and Baird struck up a relationship after years of Baird visiting her workplace for dialysis.
The couple had been on a weekend break and were returning home when Baird made his fatal error.
Sheriff Wood paid tribute to the mother-of-two and said she had made a highly valuable contribution to society.
He said: "The real tragedy of this is that a family have lost their mother, for some the only parent they have known for the majority of their life.
"Society as a whole has lost a valued member, someone who worked in the community, a nurse who put a lot more back into the community than she took out of it.
"From what I now know of her she seemed to have lived a very rich and full life.
"She was a successful mother and nurse and in fact seems to have been successful in almost every aspect of her life. Nothing I can do can bring her back."
Friends of Mrs Massabo raised funds for her funeral through a crowdfunding initiative and paid tribute to her on social media.
Kenny Quinn wrote: "So shocked to hear that you are no longer with us honey. A nicer person you couldn't meet."
Christine Cox added: "R.I.P Helima Massabo beautiful angel gone too soon xxx."
Lynsey Brennan Haviland said: "RIP Helima, I will miss you so much and all your pranks at work. Fly high beautiful angel."
Mr McClelland told the court of the effect on his client, who was airlifted to hospital from the accident site.
"He had a tragic accident and accepted responsibility for it.
"He was seriously injured himself. He lost his partner and has had real difficulty coming to terms with that.
"He has what's colloquially known as survivor's guilt.
"He no longer has the future to look forward to that he thought he had. My client has suffered grief because this was someone very close to him.
"They knew each other because my client was receiving dialysis. He thinks about this every day.
"There has been three seconds inattention to the road with devastating and tragic consequences."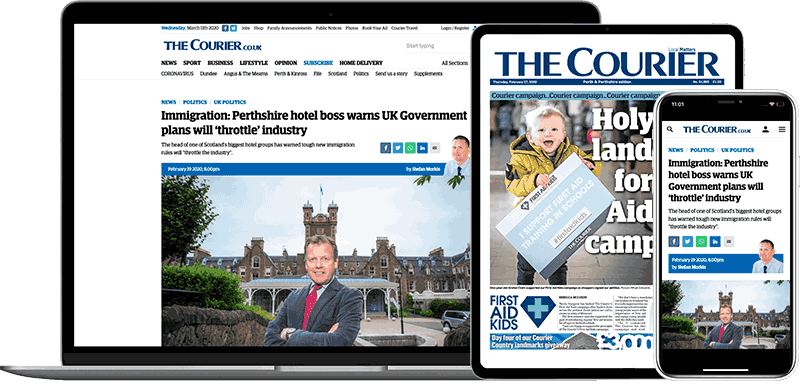 Help support quality local journalism … become a digital subscriber to The Courier
For as little as £5.99 a month you can access all of our content, including Premium articles.
Subscribe