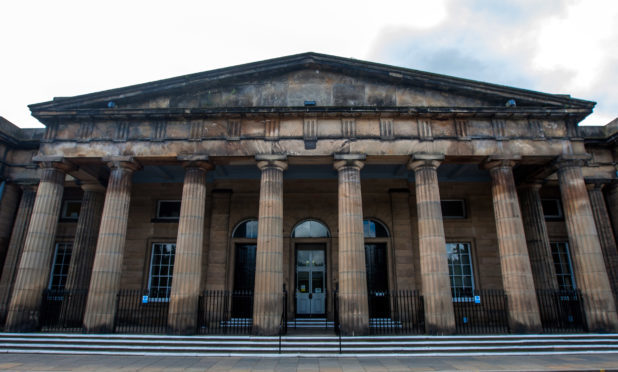 A woman who drove into a man carrying his toddler son and then left them lying in the road has been banned from driving for five years.
Suzanne Sellar escaped a jail sentence despite maintaining that she could not remember the incident.
Witnesses told a trial how the baby was left lying "like a starfish" on the road as his father was dragged along under the 49-year-old's black mini.
Another bystander was struck by the car's wing mirror when it detached in the collision.
Yesterday at Perth Sheriff Court Sellar wept as she was sentenced.
Sheriff William Wood told her: "You have heard my reasons why I prefer the evidence of the witnesses to yours.
"Having considered the social work report I consider jail sentence is not needed in this instance.
"You clearly have issues with alcohol. I still don't understand why you maintain your position that you did not know you had hit anything when your wing mirror was ripped off by the collision and your bumper and wing were damaged."
He banned her from the roads for five years and ordered that she retake her driving test before getting back behind the wheel.
He also placed her under the supervision of social worked for two years and ordered her to carry out 300 hours of unpaid work.
Sellar, 49, Woodside Crescent, Perth, was found guilty of driving dangerously and under the influence of alcohol, at excessive speed in Murray Crescent, Perth, on April 28.
She collided with a pedestrian holding a child and injured both, as well as causing part of the vehicle to fly off and strike a woman.
She was nearly four times the alcohol limit at the time and failed to stop after the accident.
The court had previously heard that Sellar, an accounts manager, drove off after striking the man while he was holding his son and hitting a woman with the dislodged wing mirror. Another pedestrian had rushed to rescue another baby by sitting her on the car roof.
Witnesses said they saw Sellar's car briefly slow before she drove away from the scene.
She was tracked down after two of the witnesses drove around Perth in search of her damaged car.
She then told police that she had consumed more than a bottle of wine in the 40 minutes between the crash and officers arriving at her home.