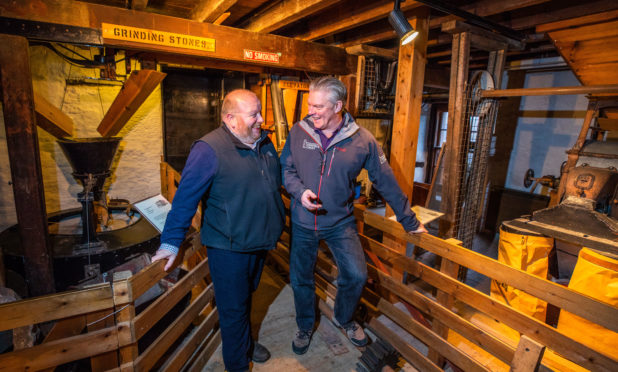 A multi-million pound rescue plan has been unveiled to breathe new life into one of Perth's oldest buildings.
The Lower City Mills, which date back to the late 18th century, are described as a "nationally important survivor" of the area's agri-industrial past.
The iconic property, which sits on the edge of the city centre, was once part of a cluster of buildings that specialised in cereal milling in the early part of the 1800s.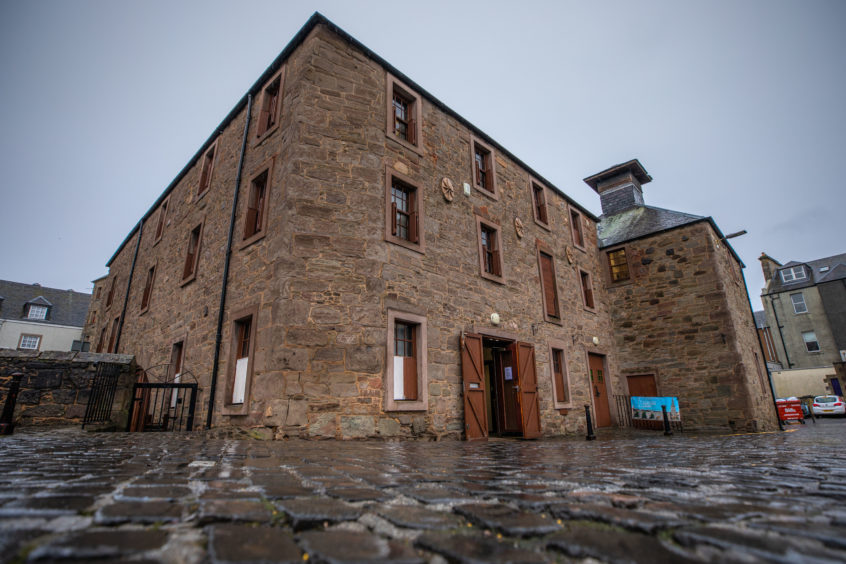 It was restored by the council in the 1980s and run as a visitor attraction for several years before it was taken on by VisitScotland and finally closed to the public in 2001.
Perth and Kinross Heritage Trust, which moved into the A-listed building in October, has announced an ambitious bid to revive the mill and convert it into a "centre of excellence" for architectural conservation, traditional building skills and heritage education.
The trust needs to raise £2.7 million for its five-year plan, which involves repairing the historic fabric of the building and creating a new conservation and training heritage hub.
The group hopes to restore some of the old mill machinery, including a huge waterwheel which last turned on its own accord during flash floods a few years ago.
Addressing a gathering of stakeholders, trust director David Strachan said: "Perth City Mills are nationally important, with remarkable group value, and the contents of the Lower City Mill are a heritage gem in the heart of Perth."
He said: "It's a really handsome building with a distinctive profile that any city or town would be proud to have.
"Unfortunately there has been minimal maintenance over the last couple of decades.
"As a result, we're left with a building which is looking a bit sad and neglected but with a huge amount of potential."
The mill was put on the official Buildings At Risk register in 2012, when the trust set about exploring options for its future.
It is hoped the building will be used to help keep traditional building skills alive, as well as offering local schools and the wider public a better understanding of the site's historical significance and the importance of hydro-power.
The Upper Mills building was converted into a hotel in the 1970s.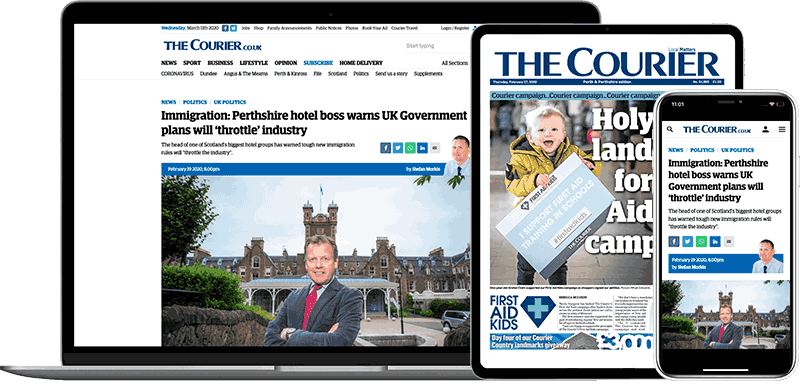 Help support quality local journalism … become a digital subscriber to The Courier
For as little as £5.99 a month you can access all of our content, including Premium articles.
Subscribe