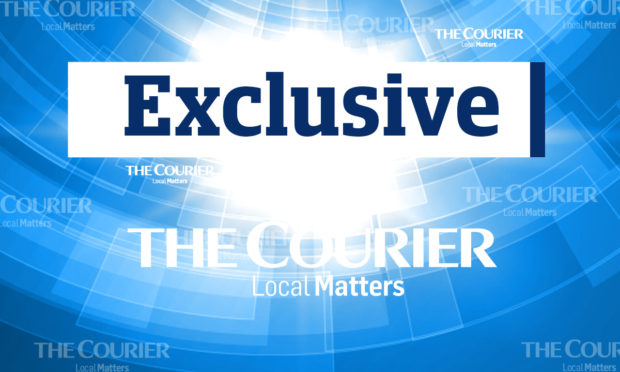 A man who fled a fatal car crash on the M90 north of Kelty earlier this month is still on the run in Europe, The Courier can reveal.
A second suspect involved in the collision which happened on motorway at the Fife and Tayside border was found in Dover, trying to escape the country.
The two occupants ran from the scene of the crash just after 11pm on January 5, sparking a four day manhunt involving police helicopters and dogs.
Both missing men in M90 fatal crash in Fife now traced by police
The third occupant of the silver Renault Grand Scenic, believed to be a front seat passenger, was rushed to Ninewells Hospital where he later died.
On January 9, Police Scotland declared the missing men had been "traced" but it is now known one of the suspects is still in Europe.
No charges have been brought against either suspect in relation to the collision.
Police Scotland have not yet named the deceased and say they have no plans to do so at this time.
During an update to Perth and Kinross councillors this week, Chief Inspector Ian Scott, local area commander for the area, revealed circumstances around the ongoing investigation.
He said: "It took a lot of inquiry and we managed to trace one of those involved in Dover looking to leave the country and he was arrested and brought back up here for inquiries.
"Subsequently a third person has been identified, again a foreign national, who has returned to Europe so inquires are ongoing there to bring him back for further inquires as well."
"The deceased was eventually identified as a foreign national with help through international liaison and his family informed of the circumstances.
"But it was a difficult investigation with no eye-witnesses and unsure as to what exactly what had happened and indeed who was involved."
Asked for further details after the meeting, a spokesperson for the force said: "No-one has been arrested and enquiries are ongoing."
The suspect caught at Dover was not actually arrested in relation to the car crash but in regards to another incident.
The crash happened at around 11.05pm on Sunday January 5 when the Scenic struck the central reservation around one-and-a-half miles north of junction four at Kelty.
A Seat Leon car, which was also travelling northbound, then hit the Renault, and emergency services closed the road in both directions for around seven hours.
On January 9, when officers called off the manhunt, a spokesperson for Police Scotland said: "We can confirm that both men who were being treated as missing persons following the fatal crash on the M90 near Kelty shortly after 11pm on Sunday night (5th) have now been identified and traced."