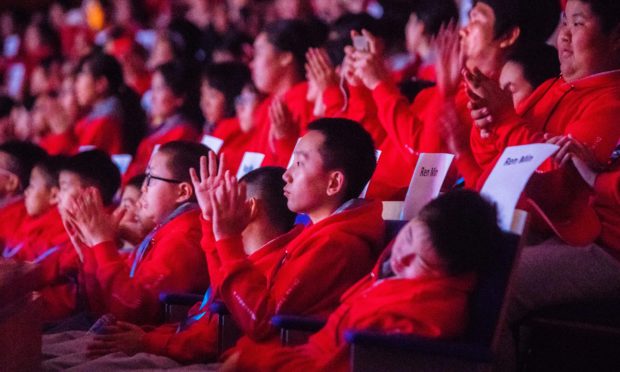 A multicultural musical extravaganza will return to Perth this summer, promising a £1.3 million boost to the local economy.
More than 500 young performers and musicians from China will arrive in the Fair City for the third International Youth Band Festival, council chiefs have confirmed.
The gathering is expected to be the biggest yet, and will spread over several days with lavish opening and closing ceremonies.
The 2020 event was announced by Perth and Kinross Provost Dennis Melloy at the launch of the city's Chinese New Year festivities.
It comes as the local authority looks to strengthen relationships with China, via its historic link with twin city Haikou.
A delegation from the island province of Hainan, of which Haikou is the capital, visited Perth last month to explore ways of expanding economic and cultural ties before the 30th anniversary of the twinning link.
Mr Melloy said: "The International Youth Band Festival will be returning to Perth for their third event this year, bringing over 500 young Chinese children from mainland China and Hong Kong.
"This year's festival will be even bigger and our wonderful and talented young musicians from Perth and Kinross are very much looking forward to joining our Chinese friends on stage."
He said: "The economic impact of the festival is a staggering £1.3 million, and I am very keen to see this wonderful event stay in Perth."
Last year, performers wowed crowds at the City of Perth Salute celebrations.
Mr Melloy praised the Perth Chinese Association, who organised the Year of the Rat celebrations with the council and local charity PKAVS.
"The local Chinese community is extremely important to us here in Perth and Kinross, as it's the longest established minority ethnic community having been here since the early 1960s.
"Since then, the community has always made an invaluable contribution to the local economy and community life through the establishment of small businesses throughout Perth and Kinross."
In 2017, China was identified as a potential tourism opportunity for Perth, following rapid growth in Chinese tourism to European destinations.
Businesses in the Fair City were encouraged to attract more Chinese visitors with a series of sessions organised by the local authority and the Perthshire Tourism Partnership.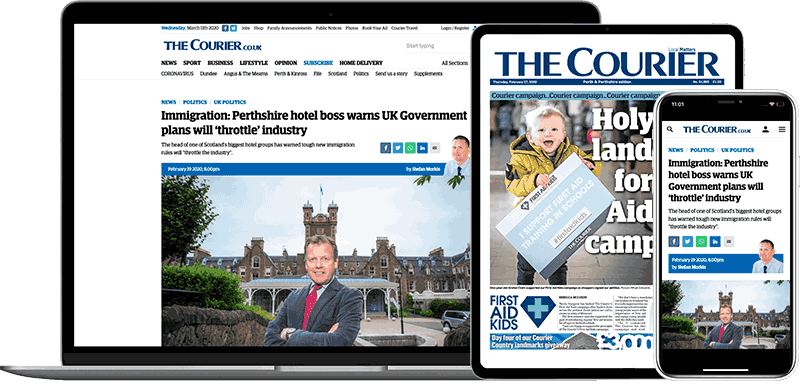 Help support quality local journalism … become a digital subscriber to The Courier
For as little as £5.99 a month you can access all of our content, including Premium articles.
Subscribe