'Very large otter with light-coloured head' may have sparked major River Tay search in Perth
A major search and rescue operation on the River Tay in Perth may have been sparked by a "very large otter".
Emergency services from across Scotland, including the Coastguard's rescue helicopter, raced to the city centre on Tuesday following reports of a blond-haired man disappearing under the surface of the water near North Muirton around 2pm.
Video of the search is above this article
IN FULL: Major River Tay search called off in Perth after reports of man in water
The search was called off more than three hours later as darkness fell.
It did not resume the following morning.
Witnesses have now suggested the blond haired man may have been a large otter spotted swimming in the river throughout the day.
The animal was first sighted near the harbour between 10am and 11am and was later seen further upstream near North Inch where it was photographed by sporting holiday business Ossian Adventures.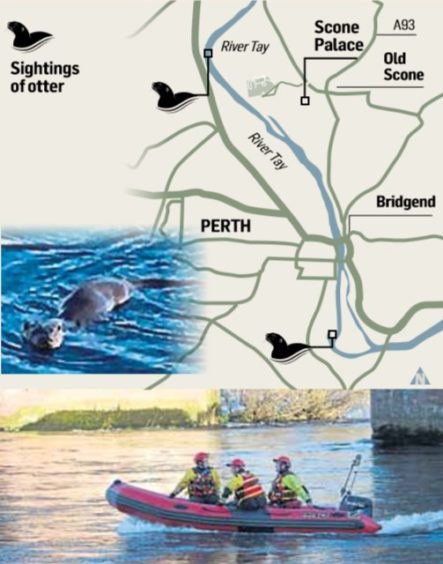 Linda Allan reported the sighting to Police Scotland, believing the creature may have been the trigger for the large-scale operation.
She said: "There was a very large otter with a light coloured head in the river.
"We watched it from King James Business centre about 10 or 11am – it spent some time lying out full length, bobbing on the surface of the water before diving.
"It was very large, and could definitely have looked like a person swimming.
"It may well have reached Muirton around 2pm.
"When it is lying on its back the throat does looks very blonde."
Ms Allan said when she contacted officers on 101 on Tuesday night someone had already updated the incident report to include an otter sighting.
Police said yesterday they could not comment on the likelihood of the animal being the cause of the search and rescue call-out.
However, a spokesperson confirmed the manhunt  had been called off and said inquiries were continuing.
In addition to the Coastguard helicopter, which was flown in from Prestwick, crews from Leven, St Andrews, Kinghorn and South Queensferry were called to the River Tay.
Boat teams from the Scottish Fire and Rescue Service in Perth and Dundee attended the scene, along with three appliances from Perth and Dunkeld, multiple police units and ambulances.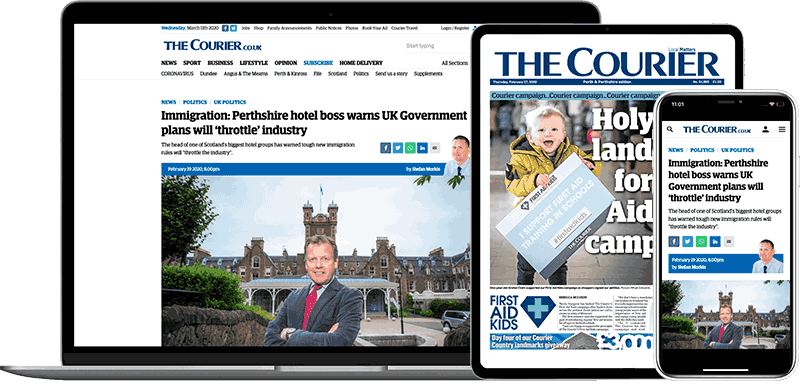 Help support quality local journalism … become a digital subscriber to The Courier
For as little as £5.99 a month you can access all of our content, including Premium articles.
Subscribe